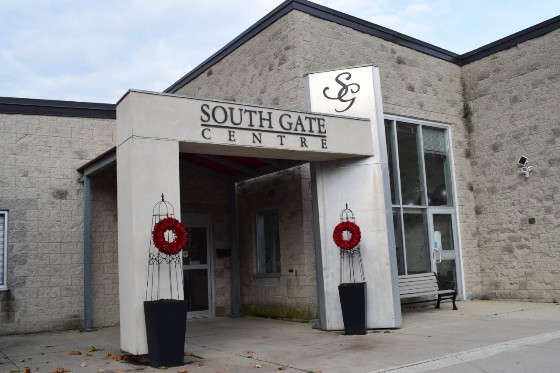 The South Gate Centre and Tillsonburg Senior Centre have qualified for some Provincial funding through the Active Living Centre Program.
WOODSTOCK/TILLSONBURG - The Ontario Government announced additional funding for 300 Seniors Active Living Centre programs today, including two programs in Oxford.
Through Seniors Active Living Centre program funding, the South Gate Centre in Woodstock will receive a $52,727 investment, while the Tillsonburg Senior Centre will see a $44,916 investment.
Oxford MPP Ernie Hardeman says he knows the money will be put to good use.
"This funding will go a long way in helping seniors in Oxford stay active and socially connected, while also helping to prevent social isolation. Seniors Active Living Centres provide a hub for seniors and their families to build positive connections, encourage physical activity, and improve the overall well-being of everyone in the community."
Administrator at the Tillsonburg Senior Centre Nancy Boutin says this is great news.
"We at the Tillsonburg Senior Centre are so pleased with the government's support of Seniors Active Living Centres. Organizations like ours work so hard to develop programs and activities to help older adults stay healthy in body and mind, and we simply couldn't do what we do without this kind of support."
South Gate Centre Executive Director Chris Cunningham was also happy to hear the good news.
"A big bouquet to the Province of Ontario for continuing to invest in the future of Seniors. The 'Silver Tsunami' is upon us and every additional dollar of support we receive makes a big difference in the lives and well being of older adults in Oxford County. Thank you!"
Seniors Active Living Centre programs support over 100,000 seniors across the province, and this funding will provide a variety of programming and activities to help seniors stay active, socially engaged, safe, and healthy. This is especially important given that about 30 per cent of Canadian seniors are at risk of becoming socially isolated.