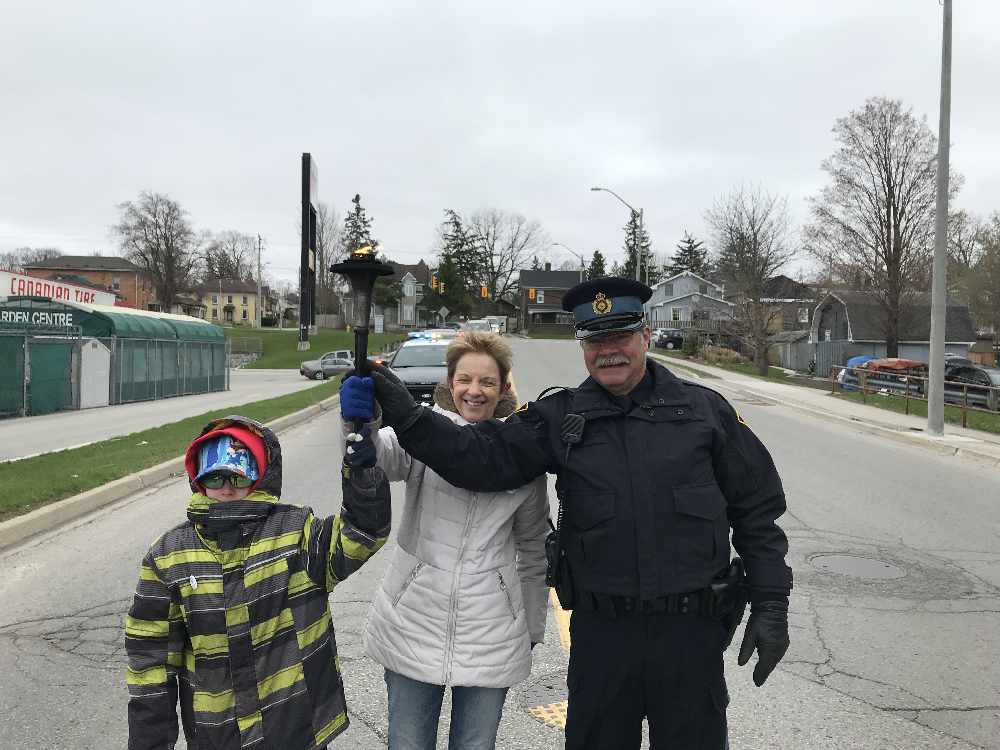 Stock photo
The Woodstock Police will be raising funds for the Special Olympians in the Friendly City during their Law Enforcement Torch Run, which takes place this morning starting at the back of the police station on Dundas Street.
WOODSTOCK - The annual Special Olympics Law Enforcement Torch Run/Walk is happening on this morning.
Law Enforcement Torch Run representative Deb Klemp says their run will start on Dundas Street.
"So we have athletes from our city, Woodstock Special Olympians, that will take part in this annual torch run. It starts at 11:30 sharp. We have runners that will leave at the back of the station at 615 Dundas Street, we will run down Dundas Street out to Highway 59 to Boston Pizza where we stop. If you're not able to run, we have walkers as well that will start in the Heart FM parking lot."
The run is almost 4 kilometres in total distance.
Klemp says the initiative is all about raising awareness for the athletes.
"It's about making awareness for the athletes, but we have so many athletes in this city and we just we just want to recognize them. They endure a lot of stuff, they attend a lot of games, they practice, they train, they're involved with many, many sports within the city. So we just want to promote that, make it visible, let the public be aware that these Special Olympians are very talented and we just want to bring them to the forefront."
Klemp adds the event is free to join and anybody can come out and run. She says the run is safe and fun.