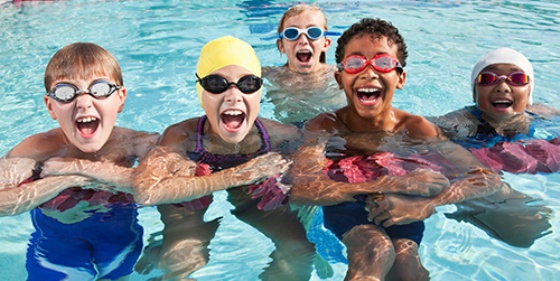 stock photo
A free public swim will be happening on Halloween at the Southside Pool in Woodstock. The event is a trial the City will be running to see how it's received by the community.
WOODSTOCK - The Southside Aquatic Centre is hosting the Spooky Splash on Halloween.
Mayor Trevor Birtch says they hope to see a lot of people take advantage on Thursday.
"All of the youth are invited to come for a swim. So whether that's before or after trick or treating, or if that's in lieu of going out in a costume you're more than welcome to show up."
Mayor Birtch says this is a trial the City will be running to see how it's received by the community. He adds when they have ran similar events in the past, they have been well-received by the public so he says they're looking forward to see how it turns out.
He says it gives kids a chance to get out and enjoy the pool.
"For some of the youth, they maybe have never participated in any of the organized swimming activities that the City has to offer, so this will give them an opportunity to get to know the facility and see how much fun it can be to be in a pool."
According to council's report, staff from the Parks and Recreation department proposed a one-time free open swim event.
Public swims at the Aquatic Centre averaged 20 users per hour and brought in $10,000 in revenue in 2018. This is a $2,000 increase in recreational swimming revenue year over year.
The report says the free event should not drain any overall revenue, as family members who accompany the children would still be required to pay.
There will be additional staffing costs for the additional three hours of swimming which will be $180.00.
Staff's report also says if the event is successful, there will be efforts taken to see if future Spooky Splashes will be sponsored in the community.
It runs from 4:00 pm to 8:00 pm on Thursday October 31st at the Southside Aquatics Centre. The swim is free for everyone to come tomorrow.