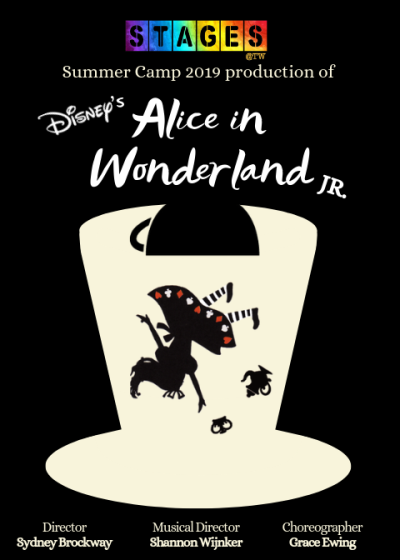 The 2019 Stages Summer Camp had more than enough talent to cast their latest production of Alice In Wonderland Jr. which opens Thursday.
WOODSTOCK - Alice In Wonderland Jr is coming to Theatre Woodstock this week.
Director Sydney Brockway says it gives kids a chance to learn about production and acting in front of a live audience.
"Right from the get go it has been so fun. We only have a few kids that are new this year, so a lot of kids have done this before and they know exactly what to expect and how fast and crazy it's going to be."
She praises the cast for how well they've prepared.
"We have so many awesome kids here that could have all played every single part in the show. Since everyone's been put in their role we have been having a blast, it's been so fun. The kids work so hard and we learn something new every single day."
It is one of literature's beloved stories about a young girl who chases the White Rabbit down a rabbit hole and things become more strange as she races the Dodo Bird, meets characters like Tweedle Dee and Tweedle Dum and others. The show features children ages 7 to 14 years old and it will also feature updated songs from Disney's animated motion picture.
Brockway says she expects audiences to see a fun, energetic performance from the whole cast.
Tickets are $15.00 for adults and $12.00 for students and you can buy them online or call the theatre box office at 519-537-2582.
The play starts at 7:00 p.m on Thursday and it runs until Saturday. A matinee will also be held on Friday, beginning at 11:00 a.m.