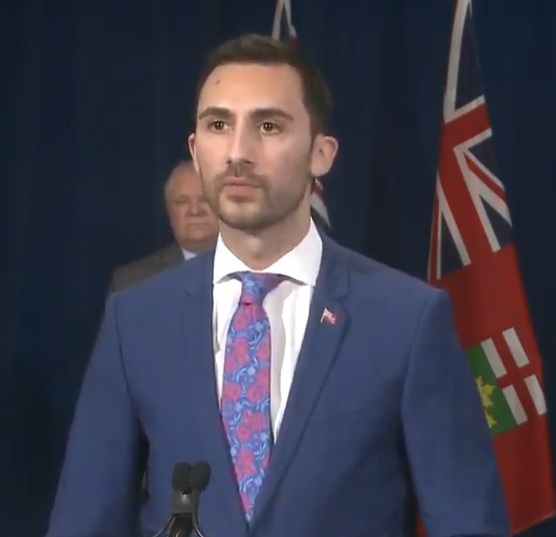 Education Minister Stephen Lecce explains why schools will stay open during the stay at home order. Article also includes comments from TVDSB Director Mark Fisher.
ONTARIO - Schools will stay open during the Stay at Home order from the Province unless otherwise dictated by local health Units.
Education Minister Stephen Lecce says schools remain a safe place for staff and students and released the following statement:
"Our government is on the side of parents, students and medical experts who want in-person learning protected. As confirmed by Premier Ford today, schools will remain open throughout the stay-at-home order, with stronger health and safety protocols in place and accelerated access to the vaccine for education staff.
Ontario's several enhanced safety protocols and plan to return students into schools following the April break were endorsed by the Chief Medical Officer of Health. Our enhanced measures are focused on continuing to keep schools safe and open, including through significant expansion of testing access, stricter screening, enhanced cleaning over the break and encouraging outdoor learning when possible.
Our government also confirmed that vaccination of education staff will be accelerated, with access starting during the April break for all special education staff province-wide, and for education staff in priority neighborhoods in Toronto and Peel and as supply becomes available, in other hot-spot regions and in communities across Ontario."
The Thames Valley District School Board also put out a statement today saying schools remain a safe place for students and staff.
Director of Education Mark Fisher says he is pleased with the Government's commitment today to provide vaccinations for all Special Education staff, with eligibility for all school staff coming soon.
"Our collective commitment to health and safety keeps our schools open, where students are better supported from the perspective of their mental health and well-being."
Fisher is in regular contact with the Medical Officers of Health for the school district and will provide updates as they become available.