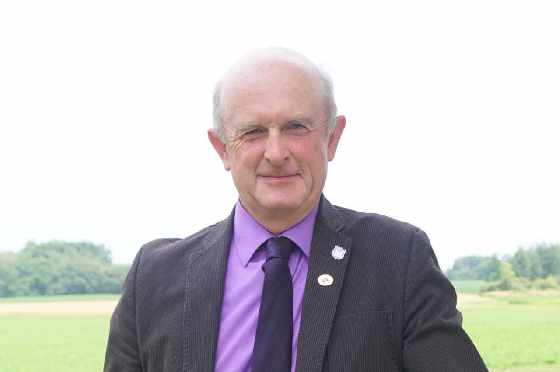 Doug Matheson (submitted)
After serving his first term as the councillor of Ward 4, a local dairy farmer is looking to become the next Mayor of Zorra Township.
ZORRA TOWNSHIP - Zorra Township's Ward 4 Councillor is looking to step his political career up a notch.
Doug Matheson will be running for mayor this fall. He has a lot of issues he would like to address as the man in charge.
"Certainly one of our concerns is the proposal for the landfill, high speed rail, the Harrington and Embro dams and ponds. There's a proposed new public works building for the township and we want to make sure that we get that right."
As a potential mayor, Matheson says he would like to have close ties with the locals.
"My goal is to listen to the residents and businesses; talk to them about their ideas, concerns and what they do or don't want or need in this township."
Matheson is a dairy farmer who has lived his entire life in Zorra. He says he understands the dynamics and nuances of agriculture and food in the township.