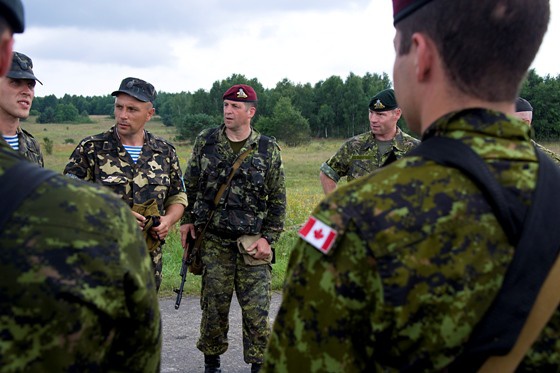 The Canadian Armed Forces will have soldiers and Army vehicles doing training exercises in Woodstock this weekend.
WOODSTOCK - Do not be alarmed if you see members of the Canadian Armed Forces in Woodstock this weekend.
Members of the CAF are doing a training exercise in Woodstock starting on Friday. Woodstock Police have been advised that the exercise will include the deployment of three Domestic Response Companies to Chatham-Kent, Hanover and Woodstock. The military will also be using an armoured reconnaissance squadron, a combat engineer squadron, an administrative support company, a communications squadron, and a Headquarters to provide command and control of deployed personnel and assets.
The scenario will include a variety of training tasks and and objectives. They will be setting up reception centres, establishing command posts and conducting patrols in the community by vehicle and foot. The public will have a chance to interact with the Army personnel and are encouraged to visit the various locations and talk to the soldiers.
Canadian Armed Forces have asked that the public use extra caution when near military vehicles, as the CAF takes every measure to conduct safe exercises with minimal impact on the people living in the communities they serve.