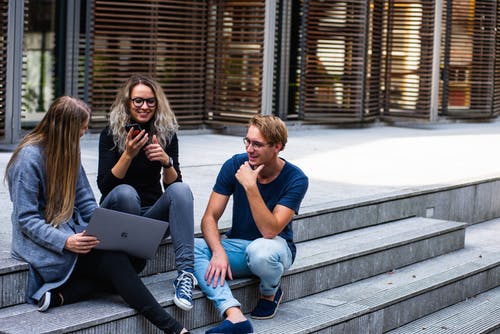 stock photo
High School students from Oxford County are heading to Europe this summer through ISC International, in return they will have the opportunity to host students from Europe to spend some time in Oxford County during the summer months.
OXFORD COUNTY - Several High School students from Oxford County are heading to Europe this summer for an exchange program.
The trip is done by ISC International, which is a non profit group in Ontario to make sure that students have experiences getting to know the rest of the world and getting to see our part of world through the eyes of others.

Student Support Manager Bryan Smith says the students who have done these trips in the past, have an experience that will last a lifetime.
"When you are talking to our students about what they saw, they have no words for it, because their jaws are still dropped, because it is so amazing that Europeans live with so much history and it is just there. The Europeans, they come here and they never believe us when we take them to one of the Great Lakes and tell them it is a lake. So I sometimes have to say to the Europeans, you have history, we have geography. They never believe that there is no salt water in Lake Huron."
The students left for Europe yesterday. Smith says the students will spend 3 weeks in Europe and then they will host a group from Europe who will spend some time in Oxford County this summer.
"We always match a teen with a teen, we make sure they share some common interests, so they will do interesting things in both places and we will go there and then host them back here."
About 40 students are going on this most recent summer trip and a lot of them are from Oxford County. Smith says you can contact ISC International if you are interested in taking advantage of this program.