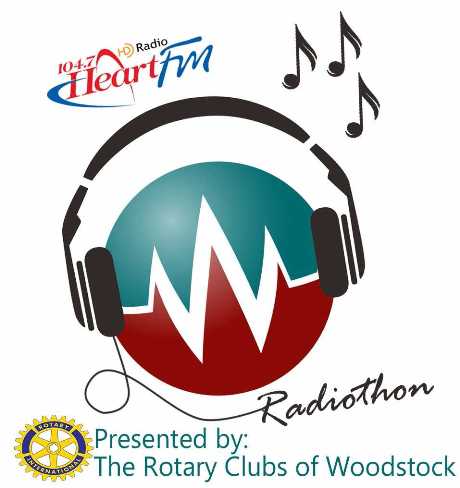 Heart FM puts on their third annual Give Thanks to Your Hospital Radiothon this week. The event raises money for the Woodstock Hospital's Maternal Child Department.
WOODSTOCK - Heart FM's Give Thanks To Your Hospital Radiothon is back.
The event will raise money for Woodstock Hospital's Maternal Child Department after generating $75,000 in the past two years.
Chair Jonathan Kessle says the fundraiser gives people a chance to make a direct impact in the community.
"It's very important and I think that everybody would agree that the equipment and the technology that's in that department has to be kept current. Equipment gets old, new technologies emerge and I think it's important for everybody to realize that, and I hope they would agree with me, that I want to live in a community that has top notch gear. And again the mothers and fathers coming through that department have a great experience and this is all what this whole Radiothon is about and I'm really happy to be a part of it."
He says the funds will improve the department.
"This is the way you can get a direct impact. So all the donations going into this Radiothon will find their way strictly to the Maternal Child Department to make things better for the mothers and fathers that go through that department."
Patients, staff and community members will share their stories throughout the day on the Maternal Child Department and local hospital. The hospital delivers over 1,000 babies per year.
The technology that's required to monitor and care for newborn babies continues to evolve and improve. The funds are being raised for Nitronox and scavenging system, portable fetal monitors and infant isolettes.
Kessle says they're pushing to raise $40,000 this year. He adds it is an achievable goal and one they'll continue with as they move forward in the future.
It goes on Thursday going from 6:00 am to 6:00 pm.