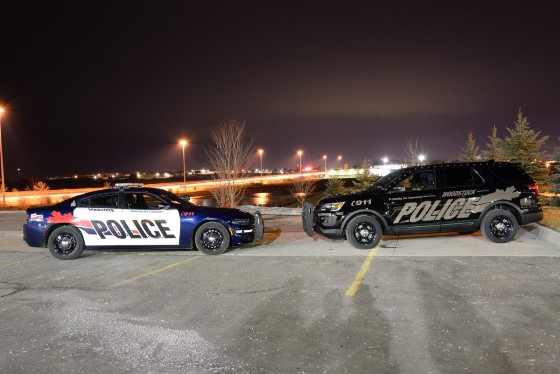 Three people were arrested inside a hotel room in Woodstock after a home invasion robbery in Stratford early this morning.
STRATFORD/DRUMBO/WOODSTOCK - Three people from Stratford have been arrested after a home invasion robbery this morning at 12:30.
Police say the victim had invited two people into his home last night. Suddenly he was assaulted and the suspects fled the scene in a vehicle driven by a woman. Police were able to get the descriptions of the suspects and tracked them to the Drumbo area, through tracking devices on the suspects property.
OPP was notified, however the suspects were able to escape before being located. They were then tracked to a hotel in Woodstock. Officers from Woodstock Police and Stratford attended the hotel and were able to arrest two men, ages 40 and 29 and a 35 year old woman.
All three suspects have been charged with Robbery, Forcible Confinement, Theft, Possession of Stolen Property and Assault with a Weapon.
Upon the female being arrested she was found to be in possession of illegal substances believed to be Fentanyl and Hydromorph; she was subsequently charged for possession of these items as well.
All three individuals were held in custody to attend a bail hearing on July 14, 2019.
The Stratford Police would like to extend a thank-you to the officers from the OPP and the Woodstock Police; specifically those from Woodstock on C-Platoon. It is only through the joint-efforts put forth by all three police services that led to the quick and safe apprehension of the three individuals involved, and the close working relationship between the police services involved is appreciated.