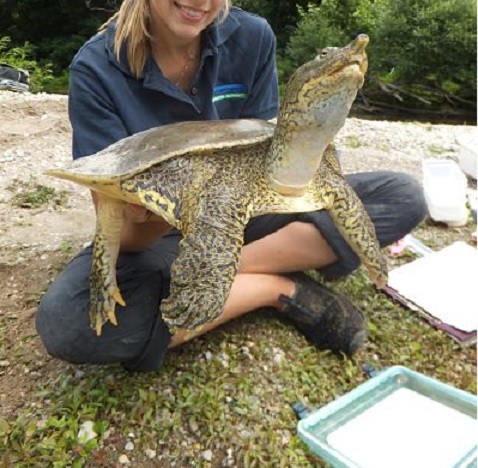 A scientist will be in Ingersoll for a free presentation about how environmental factors impact snapping turtles.
INGERSOLL - A research scientist from the University of Toronto is coming to Ingersoll for a presentation about how global warming is impacting the snapping turtle population.
Melanie Massey conducted research in the field and in a lab about what happens to turtle eggs when they are exposed to different temperatures. Her research concluded that changing temperature can actually impact the gender of the turtles born.
Brian Smith is the Chair of the Oxford Coalition for Social Justice and he says this impacts the turtle population in our area.
"We have the snapping turtles in a variety of places; in the river and in Centreville pond and so forth, as well having the very rare spiny soft shell turtles."
Smith adds the presentation will be compelling for all ages.
"I suspect it's going to be a very interesting presentation for those who want their science served up seriously but also for those who want it served up in a variety of modes that would appeal to kids as well."
The free presentation will take place at the Ingersoll Public Library on September 13th and will run from 7 p.m. until 8 p.m.