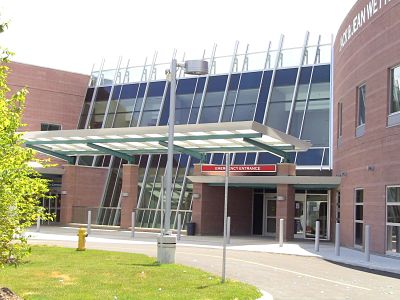 stock photo
The Craigowan Golf Club will play host to a charity golf tournament put on by the Woodstock Hospital Foundation to raise money for a new ultraviolet disinfection unit for the hospital's housekeeping department.
WOODSTOCK - The Woodstock Hospital Foundation is hosting their annual charity golf tournament in June.
The annual fundraiser will take place at the Craigowan Golf Club for the second year.
Senior Development Officer for the Woodstock Hospital, Jocelyn Jenner says they will tee off in the morning and the event will also include continental breakfast, lunch and a dinner for the participants.
"We tee off at 11:00am, but we do start with breakfast and that's at about 9:30 in the morning. And then we have lunch on the course and dinner afterwards with team prizing being handed out, and again, the event's usually wrapped by about 8-8:30pm."
She says the tournament not only supports a great cause for their facility, but a chance for people in the community, including local companies, to network and enjoy a round of golf.
"You can't go wrong with a nice day on the golf course, so I think it's a really great opportunity for local companies to come out and bring some clients with them. We put on a really great day for our golfers and I think it's also a really great opportunity to be able to support the hospital by doing something that a lot people really enjoy, which is playing a round of golf on a nice, sunny day."
All of the proceeds will be put towards a new ultraviolet disinfection unit for the hospital's housekeeping department.
Jenner says there are spots still left to play in the tournament. If you are interested in registering your foursome, you can call the Woodstock Hospital Foundation's office at 519-421-4226.
The fundraiser will happen on June 19th.