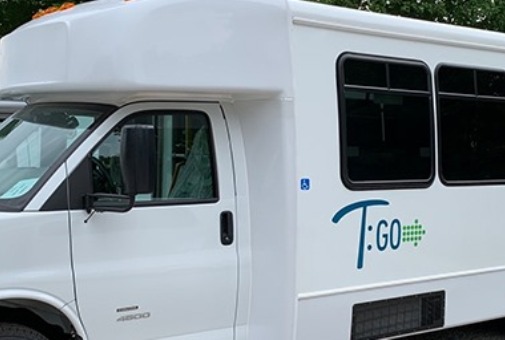 Starting next week, you will be able to take a bus from Tillsonburg to Woodstock, Ingersoll, London, Norwich and many smaller centres throughout the region with the launch of T:GO Intercommunity Transit.
TILLSONBURG - The new T:GO intercommunity transit service will officially launch in Tillsonburg on August 4th.
The expansion of T:GO will connect Tillsonburg residents with London, Woodstock, Ingersoll and smaller centres throughout the region. Mayor Stephen Molnar says this is exciting times.
"The Town of Tillsonburg is expanding its existing in-town T:GO transit service with four new intercommunity bus routes, in partnership with Voyago. Route 1 will connect Tillsonburg to Woodstock, with stops in Springford, Otterville, Norwich, Burgessville, Woodstock, Beachville, Centreville, Ingersoll, Salford, Mount Elgin, Verschoyle, Colloden, Brownsville and Delmer. The other routes will run from Tillsonburg to London, Tillsonburg to Delhi and Tillsonburg to Port Burwell."
Molnar says this new service will connect residents with the rest of the region and beyond.
T:GO's intercommunity service will help people move seamlessly between jurisdictions to access the goods and services they need. I'm a firm believer that a person's quality of life shouldn't be limited because they don't have a vehicle, or are no longer able to drive."
Molnar says that in Woodstock, T:GO will stop at the Woodstock Hospital, as well as the Woodstock VIA Rail station, and Woodstock Transit Terminal.
"If people can get to Woodstock easily then the rest of the province, and even the country opens up to them."
Woodstock Mayor Trevor Birtch agrees.
"Woodstock is the heart of Oxford County with all the services needed for our community and the rest of Oxford County. This new service is a welcome and needed link between the various municipalities in Oxford County."
Transit Coordinator Alex Piggot says everyone in the County can use this service.
"It is an accessible public transit service that is available to anyone in the County of Oxford to use and utilize. All of the information is posted on our web site with respects to the routes and the schedule."
They will have two routes that will run clockwise and counter clockwise and you can see the stops on Google Maps. Check out the T:GO web site for routes and times.
Ingersoll Mayor Ted Comiskey is also thrilled to see this new service launch and making stops in Ingersoll.
Public transportation has long been a challenge in our area. A bus service that connects more rural communities with larger centres makes everything from healthcare to employment easier."
In Ingersoll, T:GO will stop at Alexandria Hospital as well as near the library.
The cost to ride T:GO's intercommunity transit service will be $10 (one-way). Students and seniors will pay $8.00. Multi-ride, day and monthly passes will also be available.
Warden Larry Martin says this service benefits the entire County.
"Improving connectivity throughout Oxford County benefits everyone. I commend Tillsonburg for taking the lead on this and finding a creative solution to a challenging situation."
The T:GO intercommunity transit project is funded by the Ontario Community Transportation Grant Program. You can listen to the entire interview with Tillsonburg Mayor Stephen Molnar below, where he also talks about the challenges of getting this launched during a pandemic and some of the COVID-19 protocols they will have in place when the service launches next week: