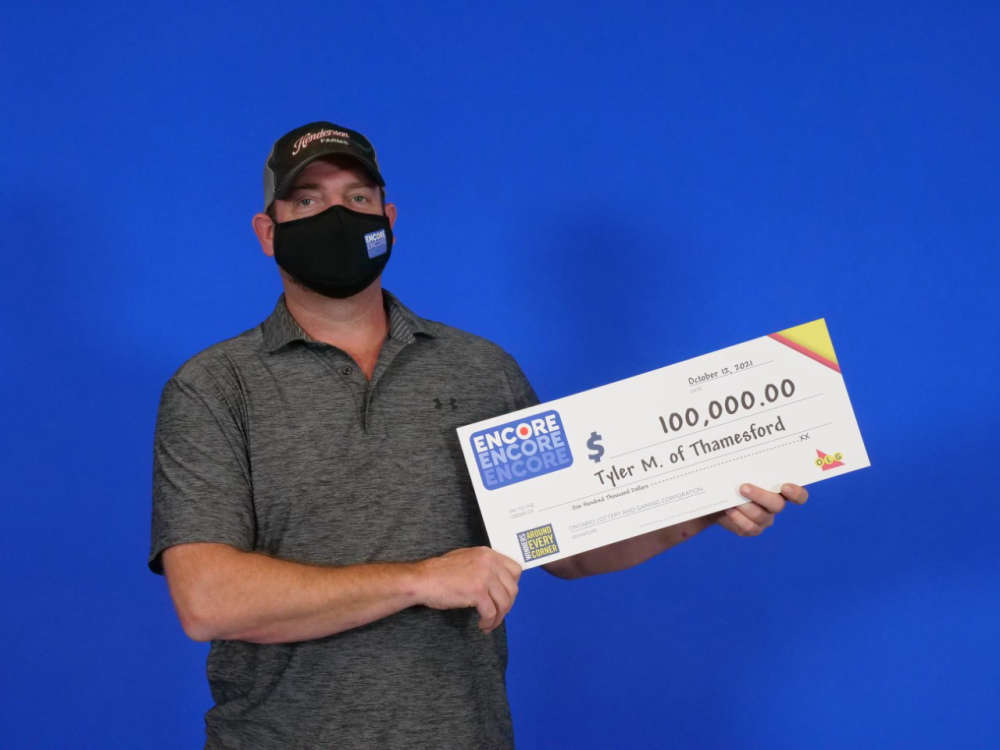 Photo Credit: OLG
Tyler McCready has won $100,000 off a Lotto Max ticket he purchased at Thamesford Variety.
THAMESFORD - A 42-year-old farmer from Thamesford has won $100,000 with Lotto Max.
Tyler McCready matched the last six of seven Encore numbers in exact order to win big in the September 17th draw.
"I was at the store when I checked my ticket and thought it was an advertisement for another draw. When I checked it again, I saw I won $100,000!"
McCready says it's great to see that winning big can happen in a small town like Thamesford. He bought his ticket at Thamesford Variety on Dundas Street.
He is planning to save up his winnings.