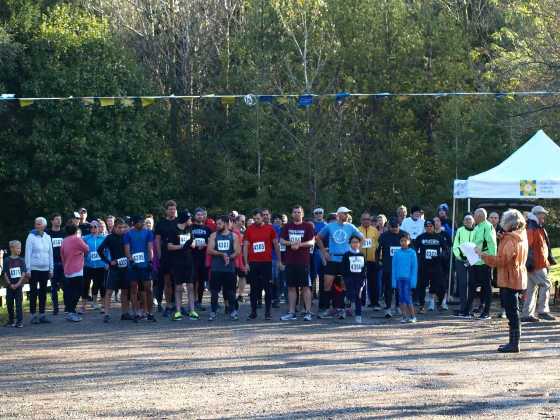 Daffodil Dash (stock photo)
The Canadian cancer society's Daffodil Dash will be held at Roth Park again this year on Saturday October 19th. The mixed surface race is for all people to enjoy and consists of a 10k race, a 5k race and a Kids Fun-Run.
WOODSTOCK - The Canadian Cancer Society is excited to announce their community gathering the Daffodil Dash, a competitive 10k race, 5k race and Kids Fun-Run.
The Organizer of this event Hailey Parliament Says that all the funds from this race go towards a good cause.
"All of the funds raised through registration and fundraising go towards support services and research funding."
The Daffodil Dash is a mixed surface trail race designed by experienced runners, and is meant for all levels of runners to have fun with the challenge. Parliament says that this is a fun and long time running event.
"This will be the 7th year welcoming the Daffodil Dash, formerly cool runnings trail race here in Woodstock and it is always a beautiful race on the trails."
Cancer is one of the biggest diseases in Canada today and affects so many people states Parliament.
"The chances are pretty low that someone is not affected by cancer either by their family or themselves."
The event will be held at Roth Park on Saturday, October 19 from 8:30 AM to 12:00 PM.
Go to their website to find out more about the event at https://www.cancer.ca