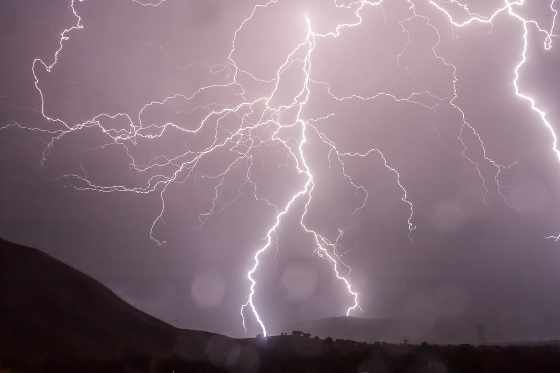 Everyone is expected to return home today after a gas leak caused 40 homes to be evacuated in Tillsonburg on Sunday.
TILLSONBURG - Three homes are still without gas today after a lightning strike in Tillsonburg.
About 40 homes had to be evacuated on Sunday after the lightning strike hit a home on Kara Lane and severed a gas line at 3:00 in the morning. The gas line released a large quantity of natural gas into several homes along with underground sewer lines. Other areas that were also effected included Francis Street at Tillson Avenue, Peach Street at Magnolia Drive and Kara Lane at Mary Street.
Tillsonburg Fire Chief Terry Saelens says the homes were evacuated right away.
"There were three houses immediately effected, right at the time of the incident, we did evacuate, not only those three homes, but 40 other homes in the immediate area. Union gas then shut off the gas which impacted about 100 homes."
Saelens says most of the homes in the area had their gas back on by Sunday afternoon.
"The residents returned to their home at 11:59 am, which was about 9 hours after the incident, Union Gas was still on location, the three homes effected, they will not be allowed back in until sometime today. The gas company has taken over the scene as of yesterday at 3:00 pm."
Saelens says the lightning strike was extremely rare.
"It was a lightning strike and the information from Union Gas stated that this is one of two lightning strikes in the last 30 years that had ignited the escaping gas through the ground, so it was a very rare incident."
After they were evacuated, all residents stayed at the Tillsonburg Community Centre.
Police say they want to thank everyone for their patience and cooperation.