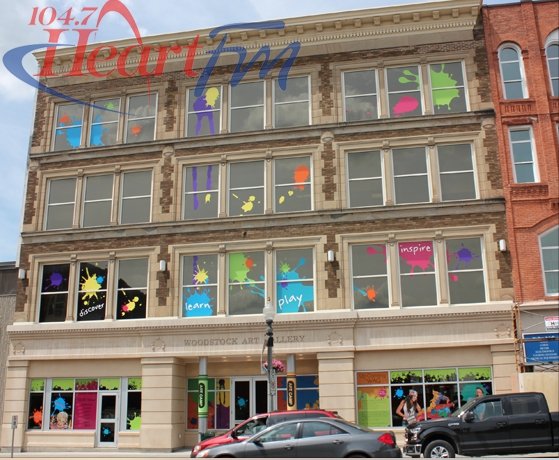 Stock photo
Three new winter exhibitions will be unveiled inside the Woodstock Art Gallery this Saturday at 2:00 pm.
WOODSTOCK - The Woodstock Art Gallery has three new exhibitions they'll be launching this weekend.
The free event will be highlighting work from the Gallery's permanent collection alongside notable local artists.
Curator and Director Mary Reid says among them will be Dance Me to the End of Love by esteemed curator Linda Jansma.
"So she's looking at issues around love and loss and longing, and has pulled together a beautiful selection of works from our permanent collection to kind of weave that very poignant story and poem that Leonard Cohen has left to share with us."
Reid says the exhibit is inspired by the Leonard Cohen song of the same name.
Also, the exhibit Given Her Due: Oxford County Women Artists 1880 – 1980 is featured on the second floor and it looks at notable female artists from around the region. Some of them include work from Eva Bradshaw, Betty McArthur, Jaquie Poole and more.
Plates of Printers is another new exhibit launching at the Woodstock Art Gallery.
It'll look at original printing plates with their corresponding prints inside the facility's Community Gallery.
Reid says there will also be a walk and talk following official remarks.
"In the last five years that I've been here, a number of great-aunts and nieces and granddaughters and grandsons have approached me to share with me their personal stories of these very important people in their lives. A lot of these works have been past down to the families and have hung on the walls and so we're very fortunate that a number of these local, private collectors are really sharing their family treasures and legacy with all of us to enjoy for the next few months."
She adds Jansma will take guests on a walk and talk through her exhibition, which happens at 3:00 pm.
The event is free and it starts at 2:00 pm.