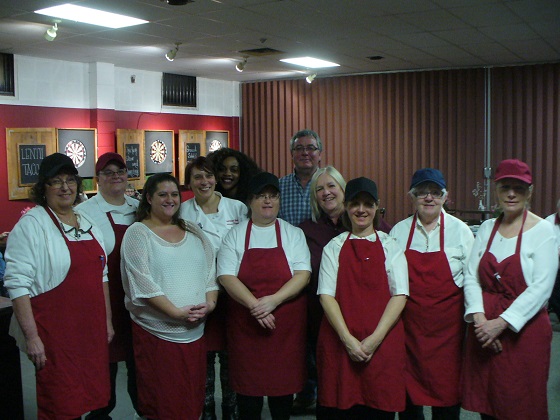 Bullwinkles Eatery is going on a three week break and will reopen on August 23rd.
WOODSTOCK - Bullwinkles is going to take a 3 week hiatus during the month of August.
The popular restaurant which runs on Tuesdays and Thursdays and charges customers on a sliding scale with a minimum donation of 50 cents will return on August 23rd. Director of Community and Family Services for the Salvation Army Vanessa Giuliano tells Heart FM they will have some lunch options available during the break for the less fortunate.
"There will be lunch provided by Operation Sharing at College Avenue Church for the first two weeks, so that's the 2nd and the 4th and the 9th and 11th of August, they will have a light lunch prepared for anyone in need of a meal."
The community Health Centre is also doing a lunch on the patio on August 15th and 16th at 12pm. The River of Life church on Dundas Street will also be providing bagged lunches during the three week break.