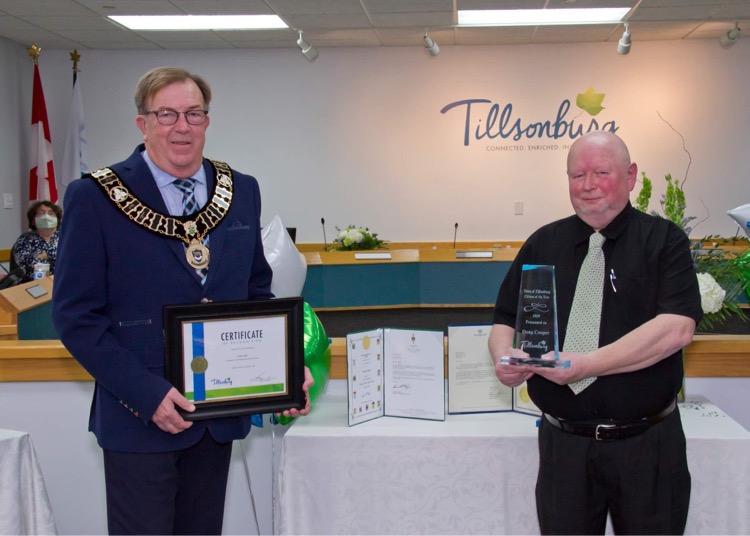 Photo credit: Brian Cooper
Doug Cooper has been named the 2020 Citizen of the Year from the Town of Tillsonburg.
TILLSONBURG - The Town of Tillsonburg presented Doug Cooper with their 2020 Citizen of the year award this week.
Doug Cooper is a former broadcaster and radio personality and is well known in the town. Chair of the Town's Cultural, Heritage and Special Awards Advisory Committee Collette Takacs explains the criteria for the award. .
"This award is presented to an individual who makes an outstanding contribution to the Town of Tillsonburg, with no expectation of personal gain. "
Mayor Stephen Molnar explains why Cooper was an easy choice this year.
"Doug has been a tireless volunteer with Special Olympics and Community Living, as well as a number of other organizations. There's no doubt in my mind that Tillsonburg has become a more inclusive, accessible community because of his ongoing efforts." "People like Doug make Tillsonburg the kind of town where our youth prosper, seniors are comfortable and families happily grow,"
Cooper has coached baseball, basketball and golf with Special Olympics Tillsonburg. He also spent 32 years as the program/operations director at Tillsonburg's Country107.3 and Easy101.3 radio stations.