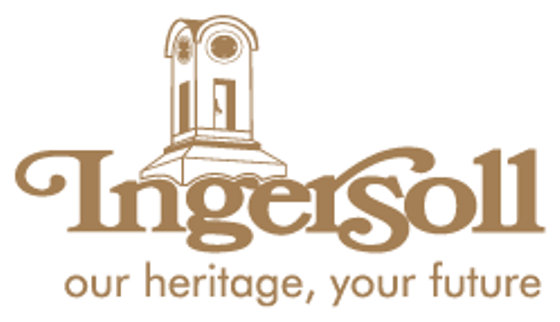 Town Council was told last week, they can raise between $2.5 and $2.75 million dollars from the community to help build a new multi use Recreation Centre.
INGERSOLL - The Town of Ingersoll has taken the next step forward with their proposed multi use recreation centre.
Plans for the Community complex include an ice pad, indoor walking track, a community room and a full gymnasium for phase one. The centre will be built so they can house additions, if for example the Town decides they want to build another ice pad in the future.
CAO William Tigert says they have hired a campaign coach to help council with the fundraising aspect.
"Council has always talked about how the community will need to get behind any kind of multi use recreation complex that is being constructed. Using the campaign coach, professional fundraiser, we did a survey from the community to try and ascertain what the community contribution would be. That was reported at council last Monday and the Campaign Coach has said, that based on the work he has done, very confident we are going to be able to raise $2.5 to $2.75 million dollars from the community itself towards the project."
The entire project is expected to cost just under $25 million dollars. Council is hoping the Government will be able to contribute 73 percent of the money needed with the rest coming from the Town and community contributions. Tigert says they are confident in their application.
"We are very confident that we submitted a strong application under the infrastructure program. So council authorized us to proceed with doing the detailed specifications and tender documents. So that if and when we hear from the Government, we are that much closer to being shovel ready."
He adds the closer the Town is to being shovel ready, the better chance they have of getting the Government funding. Tigert explains the next steps in the process.
"Our engineering architect consultants have told us it's going to be 4-6 months until they have done the design work and prepared the tender documents. In that time frame, we will continue on with our fundraising campaign. So we will move forward and try to start gathering that $2.5 million dollars from the community, to represent the community share on the project."
Tigert says right now they are just waiting to hear if they will be approved for Federal and Provincial Government assistance.