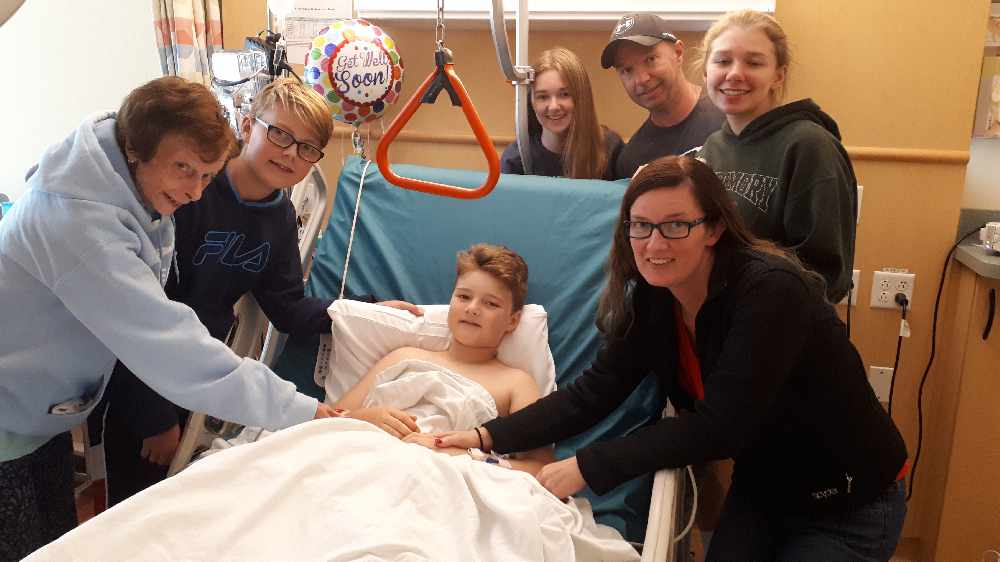 Quintin and family in a Nova Scotia hospital (submitted)
After being pinned to the ground by a boulder while vacationing, a 10 year old boy from Tillsonburg defied death. A GoFundMe page has been setup by friends and family to support Quintin Ketchabaw.
TILLSONBURG - A family vacation to P.E.I was ruined after a terrible accident at the Tea Cup Rock.
At just 10 years old, Quintin Ketchabaw faced a life or death situation, he had a boulder land on his leg, pinning him to the ground while he and his family were on vacation last Sunday night. Quintin's Mom Charlene Brown says the boy severed the main artery in his leg and it broke the femur bone in his left leg. She says the family was taking pictures when the accident happened.
"We were down in Thunder Cove in P.E.I, near a rock that is called Tea Cup Rock, it's actually a very popular tourist site. It is a rock cliff wall and he was near the wall when a big chunk of the wall fell off and hit his leg, pinning him."
Brown says That Quintin has already had three surgeries and blood transfusions so far. He will need more including a plastic surgery skin graft and will be in the hospital in Nova Scotia for a while.
"They did emergency surgery, they removed a vein from one leg to put in his other leg to correct his artery, which seems to be working so far and they have repaired the bone, he has had three surgeries so far and will need to have many more apparently."
The area the family was visiting is a popular tourist destination, so it was quite busy with people. Thankfully there were two paramedics who were able to tie off the bleeding in Quintin's leg and many other people who helped with calling for help. When firefighters got him on a stretcher and lifted him over the rock wall and into the ambulance.
Initially Quintin was taken to the hospital in Summerside, P.E.I and then flown by helicopter to IWK Children's hospital in Halifax, Nova Scotia where he will remain until well enough to return home to Tillsonburg.
Brown says it is has been an extremely difficult week for the family as they try to support Quintin the best they can. She notes the support from the community has been amazing.
"It is ridiculously overwhelming, that's all I can say, it is all love and support and he needs that right now, we all do."
Quintin is a very active young man, loves sports and his baseball team is hosting a bottle drive on Saturday to help out the family during a really difficult time.
A GoFundMe page has been setup by friends and family to support Quintin. If anyone is interested in making a donation, the web page is available here.
Drop off locations are in Tillsonburg from 8:00 am to noon at the Oxford Source for Sports parking lot next to the beer store and in Norwich at the Arena parking lot next to the beer store. The Bottle drive is happening this Saturday from 8 am to noon.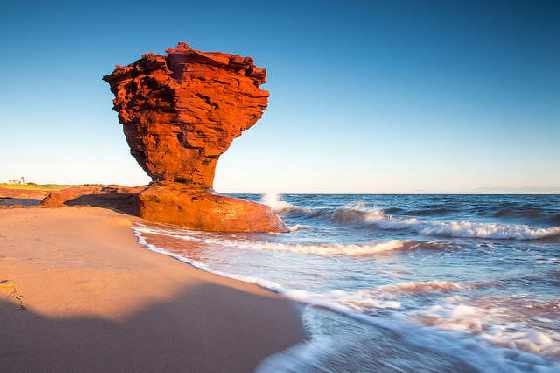 Photo credit: Carrie Gregory ©Tourism PEI