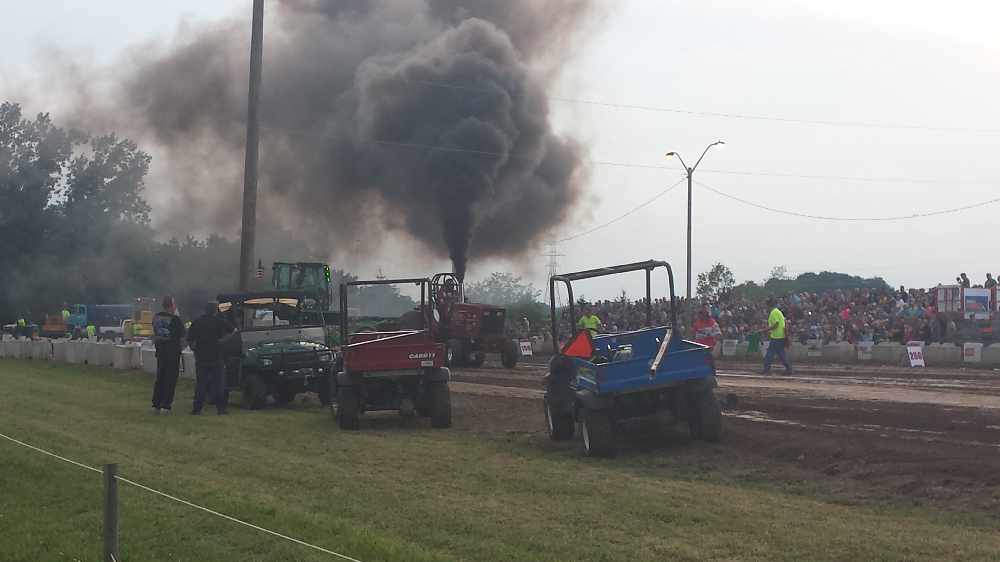 The Norwich Optimist Truck and Tractor Pull features lots of horsepower and fun for all ages
NORWICH - The Norwich Optimist Truck and Tractor Pull is fast approaching. Drivers will be asked to "hook it to the sled or leave it in the shed" on August 19th and 20th this year.
Pull Chairmen John Rettie tells Heart FM a little bit about the history of the event.
"Our first pull started in 2006; we hosted the Big Creek Mini Tractor Pullers. Once again in 2007 they came back along with a few modified tractors and pick up trucks. In 2008 we had our first sanctioned pull so this will be our 9th sanctioned pull with OTTPA (Ontario Truck and Tractor Pullers Association) this year."
Rettie says there will also be a variety of different trucks and tractors pulling.
"Anywhere from 7,500 pound maybe 85 horsepower farm stock class, right up to a 7,000 horsepower multi-engine tractor. Non circuit 4x4 pick up trucks, right up to 2500 horsepower two wheel drive trucks."
There will also be a multi engine modified tractor with three helicopter engines pulling on both nights. Mike Krause is driving all the way up from Northern Ohio so he can drive his tractor Non-Typical Deere in the pull.
Rettie tells us about some new additions to the event this year.
"We'll be adding lawn chair seating on both sides of the track this year. We have a Kid's Zone on Saturday; we'll have a couple air bounces, kid games, and a tractor pedal pull. Rough camping sites are available for the weekend."
There's also a beer tent available featuring musical acts on both nights after the pull. Connor Wilson will hit the stage on Friday night and Danielle Knoll will play on the Saturday night.
Adult admission is $15 for Friday, $20 for Saturday or $30 for a weekend pass. For kids it's $5 a day, $10 for the weekend and anyone under the age of 4 gets in for free.
The pull will take place on the Rettie Farm, which is located on the corner of Highway 59 and Evergreen Street north of Norwich.