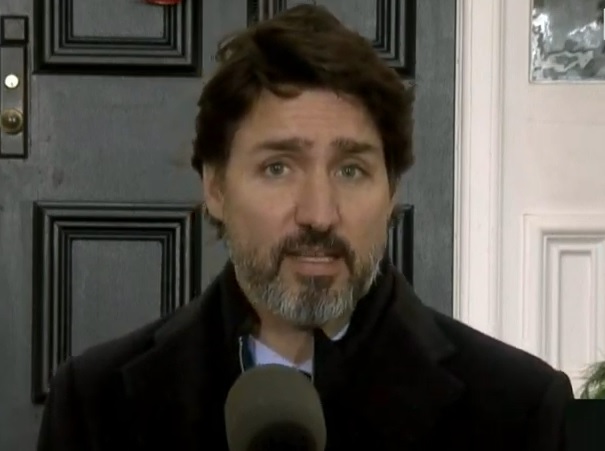 The new rent subsidy will go directly to tenants and can cover up to 90% of rent for the hardest hit businesses as the Prime Minister hinted towards another lockdown.
CANADA - Prime Minister Trudeau is pleading with Canadians to stay the course and keep social distancing.
He says everyone needs to brace for a tough winter.
"If there are people out there, not following the rules when we know we need, well then those of us who need to are going to have to do even more. This is the future of our country, it is the future of our children, our loved ones and our seniors, it's our economy, it's our businesses, it's everything all together. We are going to have to do this for another few weeks, another few months and we can begin to see the other side of this. We can do this, we have done it before, we understand this virus much better than before, we need to reduce our contacts, we need to it right now."
Trudeau says the risks of community spread is far greater indoors and we need to work together to stop the spread of COVID-19. He says all orders of Government must come together to stop the spread of this virus.
"Across the Country, we are seeing Premiers and Mayors making very tough choices, to go into further shutdowns and I know how hard that is and I want them to know they have my support, our support as a Federal Government. The best way to protect the economy is to get the virus under control. Doing things to protect people's health is the best way to minimize lasting damage to the economy."
Trudeau also announced more supports for impacted businesses.
"This includes a new rent subsidy for businesses that will go directly to tenants and not through landlords. Up to 65% of rent can be covered for small businesses affected by COVID-19 and if your business is facing a public health lockdown, will provide an additional 25% rent subsidy through the new lockdown support. Combined with the rent assistance, hard hit businesses could get a rent subsidy of 95%."
Businesses can start applying for the new rent subsidy on Monday and they will be retroactive until the beginning of October. The wage subsidy has also been extended until June 2021.
Trudeau says that going into lockdown and supporting businesses while were in that lockdown is a better way of ensuring their success.