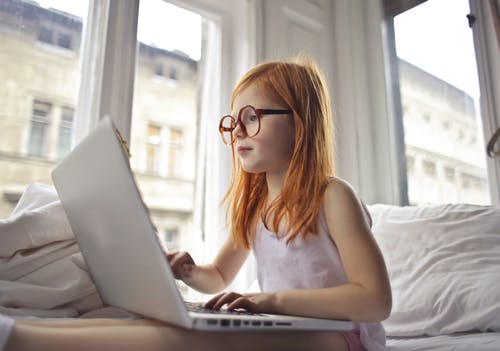 TVDSB is teaming up with Cisco Canada to offer free enhanced WiFi signals at local libraries, so students with spotty internet can access it for free.
OXFORD COUNTY - The Thames Valley District School Board is working to provide students with spotty or limited Internet connection with free WiFi.
This is a collaboration between Thames Valley, the Counties of Elgin, Middlesex and Oxford and technology company Cisco Canada will make wireless Internet more accessible to families and staff during the coronavirus pandemic.
The School Board has already distributed over 600 wireless enabled devices to families who do not have access to the Internet at home.
They are now offering support to families in rural areas with weak or unreliable wireless signals and families who may only be able to afford limited Internet bandwidth each month.
To help bridge these gaps in Internet accessibility, Cisco will be assisting in the enhancements of Wi-Fi signals outside select school and municipal buildings. Community members can connect to the Internet free of charge and without the need for passwords.
Locations are currently being finalized but include 10 public libraries in Middlesex County, 10 public libraries in Elgin, 14 public libraries in Oxford and may include other municipal buildings. We will continue to update the list of Wi-Fi locations as more are added. Students can access the free WiFi in the library parking lot.
List of Wi-Fi locations
County of Oxford Libraries:
- Brownsville Public Library, 292240 Culloden Road, Brownsville
- Burgessville Public Library, 604 Main Street South (Hwy.59), Burgessville
- Embro Public Library, 135 Huron Street (Oxford 6), Embro
- Harrington Public Library, 539 Victoria Street, Embro
- Ingersoll Public Library, 130 Oxford Street, Ingersoll
- Innerkip Public Library, 695566 17th Line, Innerkip, (Innerkip Community Centre)
- Mount Elgin Library, 333204 Plank Line (Hwy 19), Mount Elgin
- Norwich Public Library, 10 Tidey Street, Norwich
- Otterville Public Library, 207 Main Street West (Oxford 19), Otterville
- Plattsville Public Library, 112 Mill Street East, Plattsville
- Princeton Public Library, 25 Main Street, Princeton
- Tavistock Public Library, 40 Woodstock St.South, Tavistock
- Thamesford Public Library, 165 Dundas Street (Hwy 2), Thamesford
- Tillsonburg Public Library, 2 Library Lane, Tillsonburg
County of Elgin Libraries:
- Aylmer Library, 38 John Street South, Aylmer
- Belmont Library, 14134 Belmont Road, Belmont
- Dutton Library, 236 Shacleton Street, Dutton
- Port Burwell Library, 21 Pitt Street, Port Burwell
- Port Stanley Library, 302 Bridge Street, Port Stanley
- Rodney Library, 207 Furnival Road, Rodney
- Shedden Library, 35921 Talbot Line, Shedden
- Springfield Library, 12105 Whittaker Road, Springfield
- Straffordville Library, 9366 Plank Road, PO Box 209 Straffordville
- West Lorne Library, 160A Main Street, West Lorne
County of Middlesex Libraries:
- Ailsa Craig Library, 147 Main Street, Ailsa Craig
- Coldstream Library, 10227 Ilderton Road, Coldstream
- Delaware Library, 29 Young Street, Delaware
- Ilderton Library, 40 Heritage Drive, Ilderton
- Komoka Library, 1 Tunks Lane, Komoka
- Melbourne Library, 6570 Longwoods Road, Melbourne
- Mt Brydges Library, 22501 Adelaide Road, Mt. Brydges
- Parkhill Library, 229 B Main Street, Parkhill
- Thorndale Library, 21790 Fairview Road, Thorndale
- Wardsville Library, 21935 Hagerty Road, Wardsville