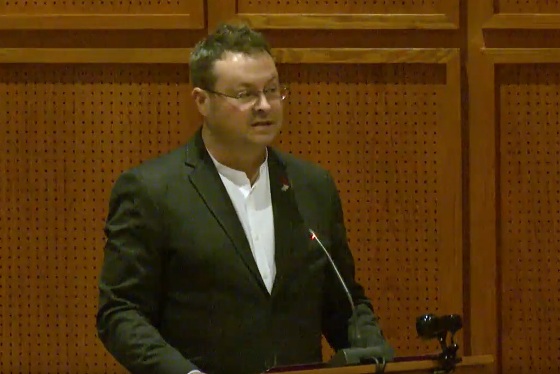 Several community members and politicians spoke in favour of rescinding a decision to close the public schools in New Sarum and Springfield last night.
SPRINGFIELD - The Thames Valley District School Board heard from several people and organizations last night on the pending closure of New Sarum and Springfield Public Schools.
Vice Chair of the Community Schools Alliance Marcus Ryan was one of the first presenters, he was followed by Elgin County MPP Jeff Yurek. Ryan says they wanted to send a clear message to the board.
"We advocated that the trustee's shouldn't be afraid to change their minds, having decided a couple of years ago to change Springfield and New Sarum, that circumstances have changed and that is a very good reason for a board to reconsider their decision. I am optimistic that trustee's will do that next Tuesday."
Ryan explains the key message they wanted to send.
"Students should have the right to go to school in their own community and community members from New Sarum and Springfield made that point, better than I could last night. We wanted the trustees to consider the impact of a school closure upon a small community with one school in it, compared to larger urban centre's with multiple schools and that, from the point of view of community building, the loss of that school can be devastating. Minister Yurek was there and made a presentation, two mayors from Elgin County made presentations, along with many community members. I think the trustee's got a good sense of what the impact would be and that circumstances have changed and hopefully they will change their decision."
Ryan says he is hopeful the trustees will change their mind.
"I am very hopeful that the majority of trustees will make the decision to rescind the closure of New Sarum and Springfield Public Schools and still move forward with a new school in Belmont. I will be very interested to see how the Oxford trustee's vote on that issue."
Trustee's are expected to vote on a motion to rescind the closures of both schools next Tuesday.