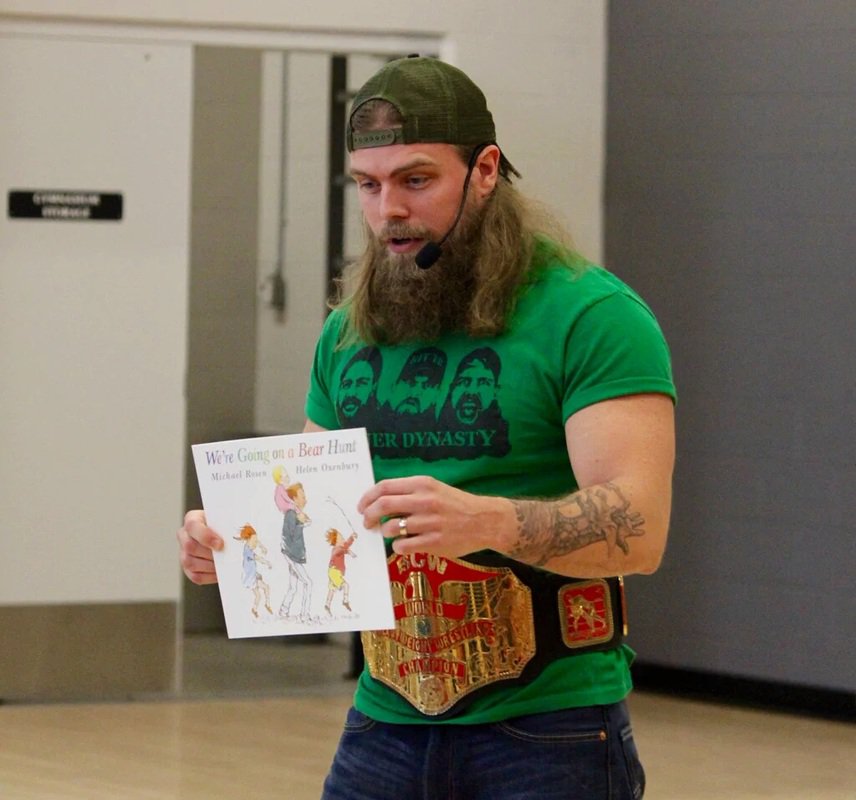 Courtesy:Cody Deaner website
Cody Deaner a teacher and professional wrestler will be on his way to the Ingersoll library to provide some motivational speaking.
INGERSOLL- Libraries are supposed to be quiet places but the Ingersoll Library is going to get a little louder,
Special guest Cody Deaner will be on location to provide some motivational speaking to all who attend.
Deaner is a teacher and librarian but moonlights as a professional wrestler
Gail Kavelman at the Ingersoll Library explains what people should expect with his presentation.
"Hes got a lot of energy he talks to the kids and the folks about reaching out for their dreams and aspiring for big changes in their lives and getting past adversity and dealing with issues that we all deal with."
While he has the tough demeanor of a pro wrestler and the look to back it up, Gail says that he knows how to work with all ages.
"He can tweak his talk for any age group and because we are touting this as a family friendly event, yeah he's good."
The event will be taking place on the 19th.