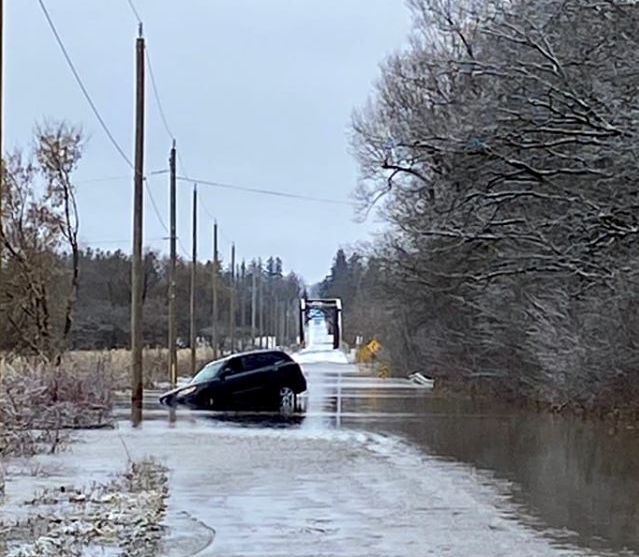 Members of the Oxford OPP and firefighters were called to help an SUV that had hydroplaned in Blandford-Blenheim Township.
OXFORD COUNTY - Several roads in Oxford County experienced flooding yesterday after we were hit with heavy rain all weekend.
Things have returned back to normal today as the rain changed to snow. Police did have to rescue one vehicle that hydroplaned on Oxford-Waterloo Road in Blandford-Blenheim Township. OPP and fire were called in to help with the SUV. Nobody was injured.
OPP are providing the public with the following safety messages in case you do run into heavy water on the road.
- Reduce speeds on wet road ways; stopping distance increases on wet or icy roads and extra space must be provided between vehicles.
- If you begin to hydroplane, look and steer in the direction you wish to go, take your foot off of the accelerator. Do NOT panic. Remain calm.
- Plan ahead-check with local media and municipality websites for road closures.
- Call police if you encounter an unsafe road condition.