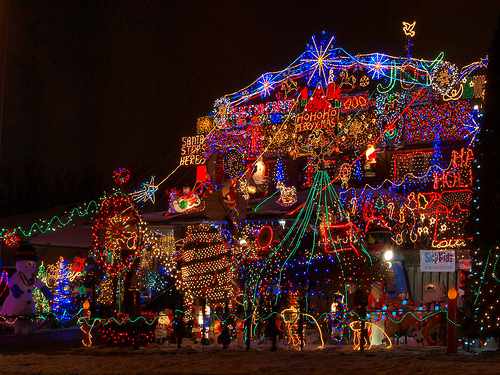 Filming starts next week so get your homes and businesses ready for the 2020 virtual Tour of Lights in Woodstock.
WOODSTOCK - The 2020 virtual Tour of Lights is ready to roll in the Friendly City.
The pandemic has prevented the City from hosting the annual bus tours this year, but that won't stop everyone from seeing the beautiful homes in Woodstock, all decked out for the holidays. Starting on November 30th, the Transit Department will be visiting every corner of the City looking for biggest, brightest and most entertaining displays.
They're asking everyone to light it up between November 30th and December 4th for their professionally produced video. The video will then be shown on Rogers TV and Woodstock official YouTube channel.
The City is also going to create a map of the best homes, so you can take the tour on your own with the family. The map will be posted on the cities web site.
Availability, times and dates will be posted on the City's Face Book and Twitter social media platforms as well as additional details and updates at www.cityofwoodstock.ca when available. Everything should be ready by mid December and we will also keep you updated right here on Heart FM.