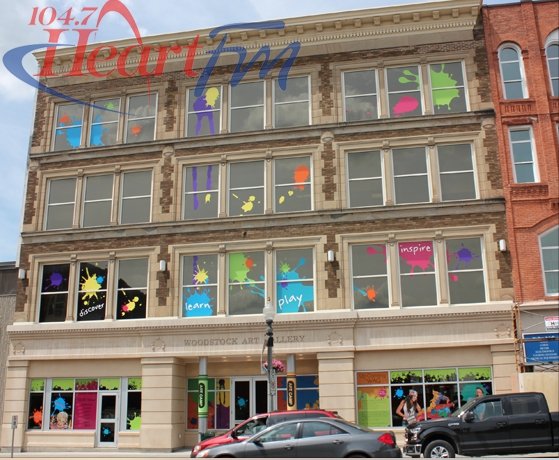 stock photo
There were 120 submissions to The Woodstock Art Gallery's 61st annual juried exhibition, after narrowing it down, the finest artwork and creative expression will be on display this week.
WOODSTOCK - The Woodstock Art Gallery is hosting their annual juried exhibition this Wednesday.
The event is called Visual Elements and it will feature local artists returning to showcase their work.
Curator and Director Mary Reid says the artists are happy to be called back.
"Well, as you can appreciate whenever you're selected for an exhibition most artists are very, very happy to do that. There's been a very, very positive reception to being part of the exhibition. There are also who unfortunately, not everybody can get in, so there is some disappointment with that."
Reid adds jurors will be back on September 14th, for artists who were either unsuccessful in applying to the exhibition or are considering applying in the future to receive feedback.
This is the gallery's 61st annual juried exhibition, which is one of three summer shows happening that day. The other two shows taking place are Up From Below from Laura Bydlowska, who is from Woodstock, and a solo exhibition from another local artist Jamie Dickson.
In terms of what kind of artwork people can expect to see, she says there are a variety on hand.
"The annual juried exhibition is really one of my favourite because you get to see such a wide variety of different ranges of artwork and creative expression. So from everything to painting to the photography from sculpture to installation. And then also an incredible sort of range of seams from abstraction to figurative work to landscape, it's really a large variety that showcases the talents of our local artists."
Reid says they send out an open call at the beginning of the year and they receive up to 120 submissions each year. Then they comprise a panel of independent jurors who select the best artwork to be put on display at this event.
It is this Wednesday going from 5:00 pm to 7:00 pm. It is free to attend and remarks will be held at 5:30 pm.