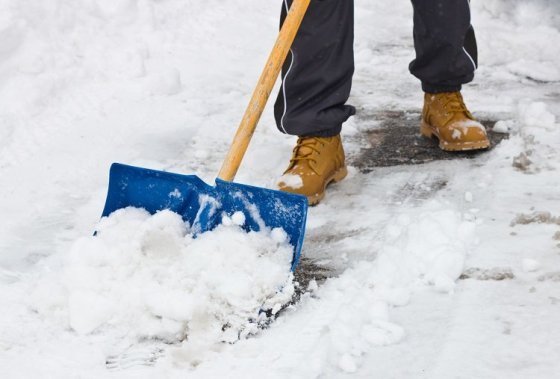 Starting this year, you could get charged for not having your sidewalk cleared after a snow event, making the volunteer snow buddies program even more important.
WOODSTOCK - Snow buddies are needed in the City of Woodstock.
The program pairs up young people with seniors and people with disability issues to help them shovel their driveway. City Engineer Harold de Haan says a by-law is in place saying you must keep your sidewalks clear of snow and debris this winter.
"It was kind of required by the Province, all municipalities had to address the issue of cleaning the sidewalks throughout the winter. Council passed a by-law requiring all property owners to clean the sidewalk that is adjacent to their property, within 24 hours after a snow event ends. So after a snow fall, property owners have 24 hours to clean up their properties."
De Haan says they will start enforcing that by-law this winter.
"Last winter, we kind of used that as an education season, to get people into the habit of it and this winter we will be enforcing it. We will be having by-law officers going out in the City after a snow event, they will be leaving a notice at the property, basically telling them they need to clear it. We will also be giving a list of those addresses to a contractor for them to come out the next day and if it is still not clear by the time they come out, the contractor will clear the sidewalk and the bill for that work will be billed back to the property owner."
Supervisor of Recreation Programs and Sponsorship, Jason Jolicoeur says the snow buddies program is designed to help people who are not able to shovel their sidewalk.
"We created this program a couple of years ago to connect families or people in need, who are maybe not able to shovel their own sidewalk with some volunteers within the City. Both parties can register to the snow buddy program for free and that way we can link geographically a volunteer to someone who needs that extra help. Anyone over the age of 12 can participate and they will get some training for 3 hours to learn about safe shovelling and even money handling as well and then when there is a snow event, they get out and help shovel that sidewalk."
This is a great opportunity for anyone looking to give back to their community, or for any high school students who are looking to get some volunteer hours in. They have training sessions coming up on Wednesday October 28th from 5-8 pm and November 7th from 9:00 am to 12:00 pm at the Cowan Park Sportsplex.
You can find more information on how to sign up online here.