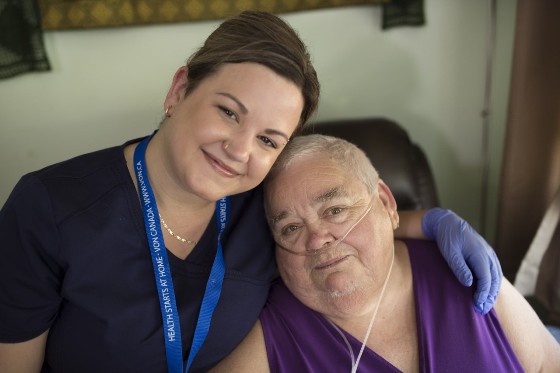 It's Victoria Order of Nurses or VON week in Ontario and VON Oxford is asking everyone to show your support for our VON team online using the #VONCares.
WOODSTOCK - VON Oxford is celebrating Victoria Order of Nurses Week from May 17-23.
This years theme VONCares, acknowledges the incredible care staff and volunteers continue to deliver to keep our community safe, at a time where this is more important than ever.
Across the Province, VON employees are on the front lines of the COVID-19 response. The efforts of VON caregivers are helping to keep people fed, cared for and safe. Locally they continue to provide these supports and comforts at Oxford's only residential hospice, Sakura House. These people are all heroes in this global effort right now.
President of VON Oxford Community Foundation John Goodbun says during VON Week, we celebrate VON staff who deliver this care or play a role behind the scenes, along with volunteers and donors who support this work.
"It is an honour to be able to recognize the staff of VON Oxford this week for their tireless contributions in keeping our clients and community safe during this time. The staff inspire me every day and I feel honoured to be a part of this organization."
To help celebrate this week, VON Oxford is encouraging everyone to acknowledge members of our VON team through our virtual recognition #VONCares. You can find more information on the the campaign online here.