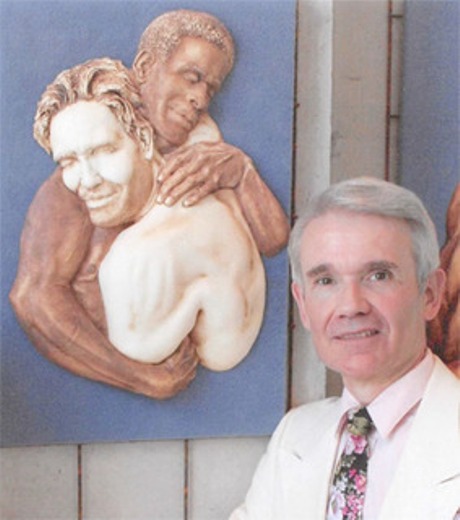 The Woodstock Art Gallery is going to establish a $250,000 endowment fund, thanks to Bruce Flowers, who passed away last year.
WOODSTOCK - The Woodstock Art Gallery is going establish a $250,000 endowment fund thanks to a generous donation.
The was donated from the estate of Bruce Flowers. Flowers was an artist, an educator and an ardent supporter of the Woodstock Art Gallery. He passed away on September 10, 2018 and left the residual of his estate to Gallery, with the provision that the funds be used to establish an outdoor sculpture garden. Director/Curator Mary Reid remembers Bruce Flowers as a rare and gifted man, whose passion for the arts was spurred on by his mother Margaret, a long-time volunteer with the Gallery. Over the years, he generously gave artwork to the Gallery's permanent collection in her memory.
Reid says they were blown away by Flowers generosity.
"This final and outstandingly generous gift is a real game changer for the Woodstock Art Gallery. It ensures that Bruce's legacy of instilling an appreciation in the arts continues in his hometown for generations to come. My sincerest and most heartfelt thank you goes to Bruce for believing in the important work we do here at the Woodstock Art Gallery."
Some of the money will go towards the 100th anniversary of noted Woodstock painter Florence Carlyle, with a park dedication and public figurative sculpture to be unveiled in 2023. Reid explains what they will do with the rest of the funds.
"We are going to be those funds towards an investment fund that will stay in perpetuity, and the funds that are drawn off that investment fund will underwrite the exhibition and education programs of the Woodstock Art Gallery, moving on now and into the future."
The decision was approved by Woodstock City Council last night and also received unanimous support from the Woodstock Art Gallery Advisory Board according to Board Chair Brian Hadley.
"The Woodstock Art Gallery Fund is the best way to further the impact of this significant donation. The money generated from the fund will support the important work the Gallery does every day, and further the long-term sustainability of the organization."