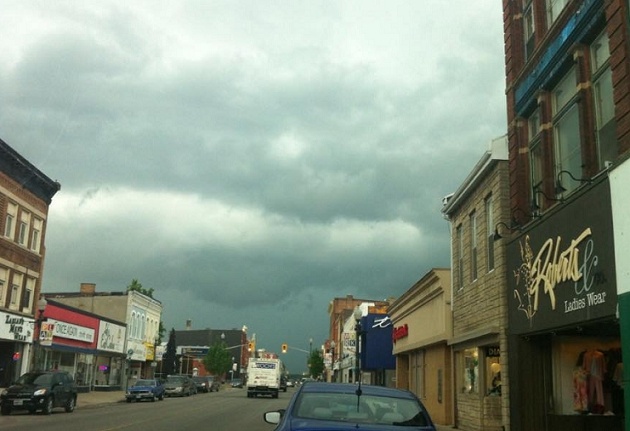 Environment Canada reminds everyone to heed special weather alerts as we remember the 1979 tornadoes.
It has been a mild summer for severe thunderstorms in Oxford County.
The season hasn't produced as much nasty weather as it has in past years. Recently we did see a few severe thunderstorm watches for the region which eventually turned into warnings. However the storms did not produce any hail or tornadoes.
37 years ago on August 7th, 1979 a trio of tornadoes ripped through the Woodstock area.
Meteorologist with Environment Canada Geoff Coulson explains the difference between a watch and a warning.
"A watch normally goes out first for generally a broader area, talking about the potential for these storms to develop in the next few hours and then the warning saying that the threat area is probably somewhat smaller and that the storms - the severe storms - are much more likely to occur."
Coulson says when a warning happens, it usually means a storm is imminent and because they move so fast it could happen in a matter of minutes. He says you should take precautions when the watch is issued.
"It's really in the watch stage that when the initial statement goes out for the potential of storms that people need to have the heightened level of awareness, be watching the sky more closely, know where they would go if the thunderstorms did approach - what would be their best shelter. As we said by the time the warnings go out, you usually don't have a lot of time to react because those storms could be very close by."