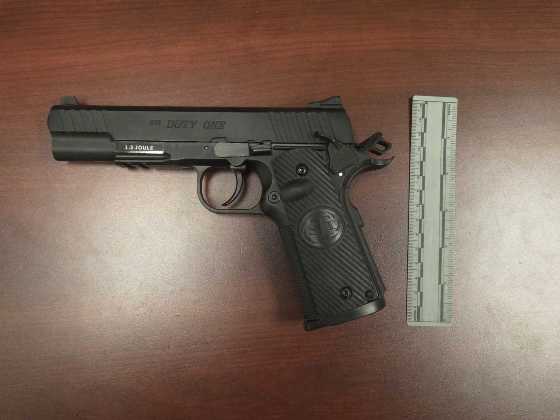 Stratford Police pulled over an impaired driver on Saturday night and found crystal meth and a number of different weapons in the car.
STRATFORD - Three people are facing drug trafficking charges after Stratford Police pulled over an impaired driver.
Police pulled over a Black Kia Forte on Saturday night because of erratic driving. The car was spotted weaving in and out of the centre lane 4 times between Norfolk Street and Lorne Avenue.
Officers searched the car and found 27 grams of crystal meth, two flick knives, a stun gun that looked like a cell phone, a small handgun under the drivers seat and bear spray.
All three people in the car were arrested on possession and drug trafficking charges.
The driver and male passenger are also facing several weapons related charges. Police did not release the names of the three suspects. All three were held in jail over the weekend pending a bail hearing.