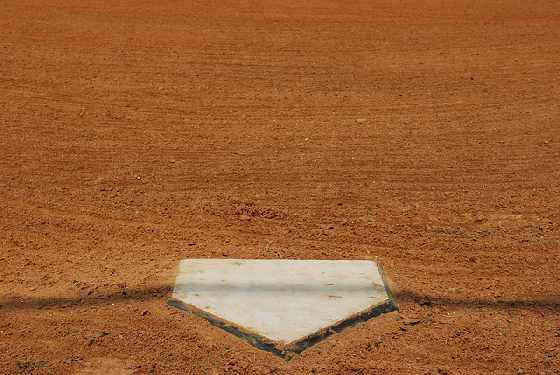 Stock photo - Pixabay.com
Women's fastball teams will take the mound tonight for the annual tournament in Innerkip. Formerly known as the Gord Marshall Memorial, the annual event is now called the Innerkip Umpires Tournament and it starts at 7:00pm.
INNERKIP - Innerkip's annual women's fastball tournament will feature teams across the province competing this weekend.
Formerly known as the Gord Marshall Memorial, the annual event is now called the Innerkip Umpires Tournament.
Member of the Innerkip Umpire Organizing Committee, Kyle Smith says while it is under a new name, the format hasn't changed.
"A little bit of a name change this year, formerly known as the Gord Marshall Memorial tournament. After so many years together, the family asked that they get a chance to step away and catch their breath, we've leaned on them a lot so we're moving forward, the same act just a different name. So this year it's called the Innerkip Umpires Tournament and it's really the same thing, top women's fastball teams coming into Innerkip this weekend they'll compete against each other. We've got two great divisions. Six teams in the tier 1 division which would be Senior Open Division, and then the tier 2 division has 12 teams in it this year, so 18 teams in total. We're excited about what's going to happen this weekend. There's a lot of teams that can stake claim to a championship at the park."
The squads will be placed in a round robin format before the elimination games on Sunday. Teams are travelling from as far as Ottawa, as well as Toronto and other parts of Southwestern Ontario to play this weekend.
Smith says it will be a competitive tournament.
"It's a good tune-up for these teams as they prepare for Provincials and qualifiers for Canadian Championships, which happen in a couple weeks. They get to play each other a lot through the weekends across the summer, but they just kind of ramp it up a little bit more for this weekend. It seems everybody comes out and we've got some top teams coming, top competition, intense games and once playoffs start they always get a little bit more intense, the competition becomes a little bit more 'we're in it to win it' and not just going out on a Saturday afternoon for a stroll. The games will get more intense as the day goes on and we get down to crunch time on Sunday but overall you want to see top-flight women's ball, Innerkip is the place to be this weekend."
It is free to watch and the tournament will include a Bavarian Garden, 50/50 draw and a barbecue with the United Church of Innerkip. A silent auction will also be available, which will only be on Saturday.
The results of each game will be posted on the Innerkip Minor Ball's website throughout the weekend. To view the schedule or see the results, the information can be found here.
The action gets underway tonight at the Innerkip Park starting at 7 o'clock.