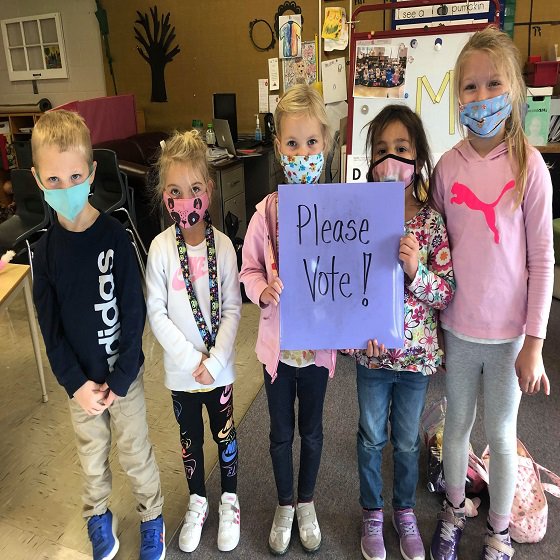 The Woodstock Christian and Plattsville Christian Schools have been named finalists for the Parion Animal Nutrition Farm to Table Contest.
WOODSTOCK - The Woodstock Christian School have teamed up with the Plattsville Christian School for the Parion Animal Nutrition Farm to Table Contest.
Administrative Assistant at Woodstock Christian Joleen Moulder says the schools entered the contest together two weeks ago.
"Some of our parents deal with Parion Animal Nutrition through business and they told us about the contest and that we should apply. We have lot's of things we are trying to raise funds for this year, we have been focusing on outdoor learning at the school because of the whole COVID situation. So we thought this would be a great contest to try and get some money for an outdoor classroom."
Moulder says they submitted their forms with information about the school and they were thrilled to hear they were named a finalist.
"Now that we are in the finals, the top four are supposed to get as many votes as possible and whoever gets the most votes, gets a portion of the prize money. It is a $5,000 prize and so let's say 50% of the votes are received by a certain organization, they would get up to $2,500 of the $5,000, so we are teaming up with Plattsville Christian School and trying to get as many votes as possible."
Moulder says they will put any prize money towards outdoor learning to add to their outdoor classroom, including a shelter so that even if it is raining, we can still go outside and learn.
Voting is easy, you can vote once a day every day until December 4th and it is just two clicks of the mouse by clicking on this link.