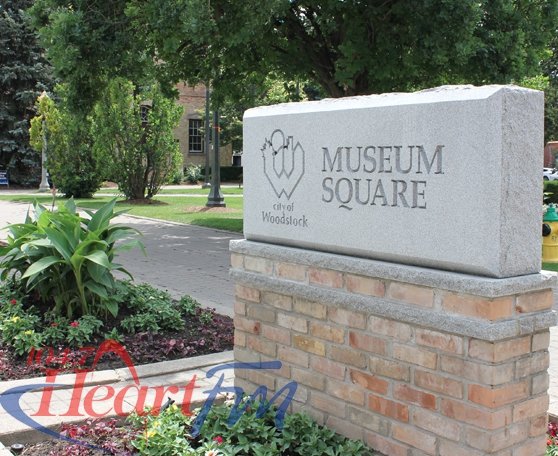 Woodstock City/County Councillor Deb Tait says we need to stop enabling drug users in the downtown core by giving them free stuff. She says she believes in giving a hand up, not a hand out.
WOODSTOCK - Woodstock City Council will be presented with a motion to address the homeless situation in Downtown Woodstock.
Woodstock City and County Councillor Deb Tait is proposing 24/7 security at Museum Square and removing the benches.
Tait says she understands this won't solve the problem, but it's a start.
"The reason for the benches is because when I talk to the people who work around there, they tell me nobody is using the benches, the public can't enjoy the fountain, the only people using them are the drug addicts. This isn't permanent, it's a temporary measure, it may work, it may not work. I understand this isn't going to solve the problem, this is not the answer, but it is a start and we have to protect City owned assets. I understand why people don't want to go downtown, if you sit downtown for 10 minutes and watch what is going on, it is awful, it is disgusting."
Tait also thinks we need to stop enabling the drug users.
"I appreciate all the charity that goes into this, we all do, I fully understand these people think they are helping but they are not. They are enabling these people. This is way bigger than one individual community, it is across North America, the O.D rate is way up and it is affecting everybody's downtown. I fully believe in a hand up, not a hand out. Giving them free stuff isn't helping, they get money from the County, there is housing, but they choose not and it is because of the addiction and mental health."
City staff have to clean up feces, needles and other drug paraphernalia on a daily basis. Last week, a fire was set underneath a gas line at the Museum, which nearly destroyed the building. Tait says it is disgusting what staff and local business owners have to deal with on a daily basis.
"I would really hope that the people who think they are helping, if they saw what the staff have to pick up, and all of the business owners downtown, what they have to pick up, maybe help with that instead. Our parks department is spending hours picking up needles and the messes in the park and they can't get other work done. Another issue is we have two schools close to the downtown and what I understand is we have people living by the school and they are throwing out stuff by the school grounds."
Tait says council has been trying to address this issue for years, and they understand it is a drug and mental health issue that is rampant across the country right now. The biggest issue right now is meth, and the chemicals in these drugs can cause permanent damage. Tait says they need the Province or the Federal Government to step up and help.
"I understand people are frustrated with City Council, we have had numerous discussions, going back and forth with the County and it seems that all that gets done is another advisory group. I don't know how to push the County, we only have 3 votes on County Council."
The motion would call for security until the end of the year, which would cost about $50,000. Tait says that cost is nothing compared to what the homeless problem is already costing the City.
"What people don't understand is the costs they are not seeing. The cost for police calls, the cost for our parks department to clean up the needles and the residue, the costs for responding to an overdose."
She notes Woodstock Police have their hands tied when it comes to dealing with this issue.
"The way policing is run now, they can't do much, they cannot charge someone for possession and then when they do charge them for something, the cases usually just get thrown out."
You can listen to the full interview with City/County Councillor Deb Tait and Heart FM News Director Chris McMillan below: