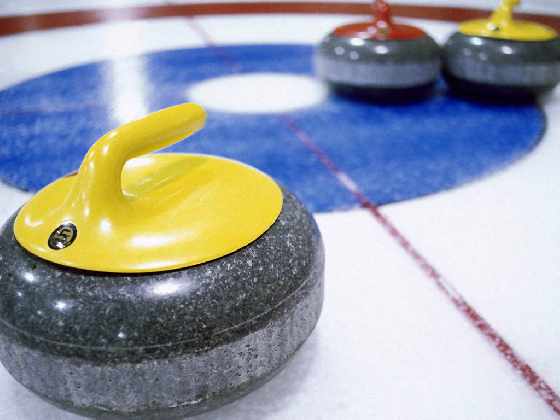 Stock photo
The Woodstock Curling Centre will put on their first Woodstock Workplace Curling Funspiel at the end of this month and the deadline for teams to enter is tomorrow.
WOODSTOCK - The Woodstock Curling Centre is putting on their first-ever Woodstock Workplace Curling Funspiel.
They are looking for a total of 16 teams, which happens on November 30th.
Member Jim Visser says proceeds will be donated to local charities, which participants can choose when they register.
"So for each team you can sign up four people, is the size of the team, but you can sign six people up if you can't up stay all day. Then sign six people up for the team and just mix it up a little bit, just four on the ice at one time."
People can donate their money to Big Brothers Big Sisters of Oxford County, Canadian Mental Association, Oxford County, Operation Sharing or United Way Oxford.
All equipment will be provided and he adds they'll have instructions on the basics of curling before the day starts. It will get underway at 8:00 am.
There will be three four-end games for one hour each, with the first pool of eight teams starting at 9:10 am. The second pool of eight teams will begin at 10:15 am. There are prizes to the top teams in each pool and everybody who participates in the fundraiser will have a chance to win $250.00 in the Draw to The Button competition.
Visser says it is expected to be a fun-filled day.
"The games are short. So for people who aren't experienced we're keeping the games short, there's a variety of twists to scoring just to keep it a little lively."
Visser adds they'll also have a pancake breakfast as well, which runs from 7:00-9:00 am for only $5.00 per person.
It costs $320.00 for a team of four people of $390.00 for a team of six people. It also costs $80.00 for those who want to sign up on their own. You must pay in order to reserve your spot and you can fill out a signup sheet online.
The entry deadline ends tomorrow.