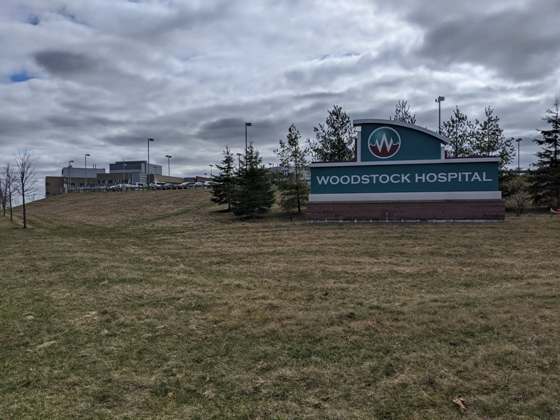 The take home prize for the Woodstock Hospital 50/50 raffle is now close to $25,000.
WOODSTOCK - The take home prize for the Woodstock Hospital 50/50 raffle is now nearly $25,000.
All of the money raised will go towards purchasing new equipment for the Woodstock Hospital. Senior Development Officer Jocelyn Jenner says it's a great way to support your local hospital and have a chance to win some serious coin.
"By participating in the Foundation's fundraising initiatives, you are helping us purchase new equipment and technology for the hospital. This ensures that our dedicated and caring staff have the tools they need to provide high-quality, patient care for the community."
They also have one early bird draw left happening on Thursday of this week.
Woodstock Hospital President and CEO Perry Lang says they're excited to watch the jackpot grow.
"We look forward to watching the jackpot grow, as proceeds support equipment purchases that will enhance patient care and services for residents of Woodstock and Oxford County. We thank our generous community for the ongoing support of our hospital and this new fundraising initiative."
A new raffle will start at the beginning of each month and the winner will be drawn at the end of the month.
Tickets are available online only by visiting www.woodstock5050.ca.
The November grand prize draw date is December 4, 2020 at 10:00 am.