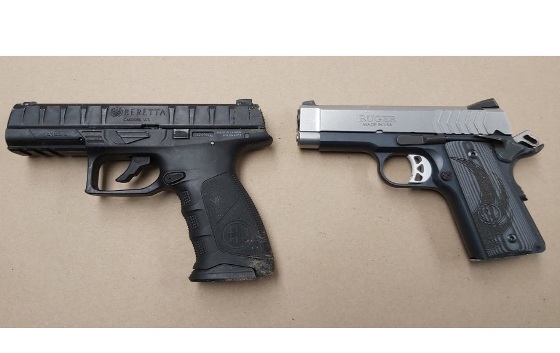 The Woodstock K-9 unit was brought in to help track down a couple of suspects after an armed home invasion in Brantford on Monday night.
BRANTFORD - Woodstock Police were called into help with a home invasion in Brantford.
The call came in on Monday night after a home invasion on Sarah Street. Three people broke into the home and were armed with guns. Four people were inside the home during the invasion, and one of them was assaulted. The three suspects fled the scene on foot. Brantford Police, with the help of the Woodstock K-9 Unit, which includes the Woodstock Police Dog Striker, were called into the area.
Officers and Striker conducted a search and a track of the area and were able to locate two of the suspects, who were arrested without incident. A third suspect is still outstanding.
This is not believed to be a random act of violence. On Tuesday, Brantford Police Service with the assistance of Guelph Police Service K9 conducted a ground search and located two firearms a short distance away from the residence.
26 year old Gideon Bonsu from Brampton and 33 year old Terrance Watson of Mississauga are currently facing several charges, including:
- Robbery
- Assault with a weapon
- Careless use of a firearm
- Pointing a firearm
- Discharging firearm- Recklessness
- Possession of weapons dangerous