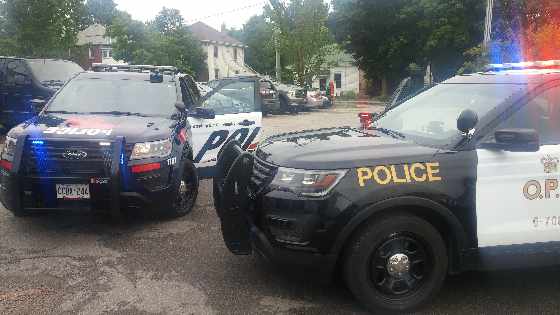 OPP say a 43 year old man from Woodstock broke into two homes on Friday afternoon, stole a vehicle and was eventually arrested by Woodstock Police later that night.
WOODSTOCK - A 43 year old man from Woodstock is facing several charges after police responded to a break and enter in progress on Burford-Delhi Townline Road.
Officers arrived on scene on Friday afternoon around 3:18. Police say the suspect removed a set of keys to a vehicle that was parked on the property. He was then confronted by the owner, trying to steal the vehicle and took off on foot. The OPP called in the Canine team to track down the suspect.
The suspect apparently broke into another home nearby and stole a vehicle from the property. Officers in Woodstock eventually tracked him down around 11:00 pm on Friday.
Nathan William Brian Carr was arrested and is facing the following charges.
- Break, Enter a place;
- Break, Enter dwelling house;
- Theft of motor vehicle
- Theft under $5,000;
- Theft of motor vehicle; and
- Fail to comply with probation order
The accused is scheduled to appear in the Ontario Court of Justice located in Simcoe at a later date.