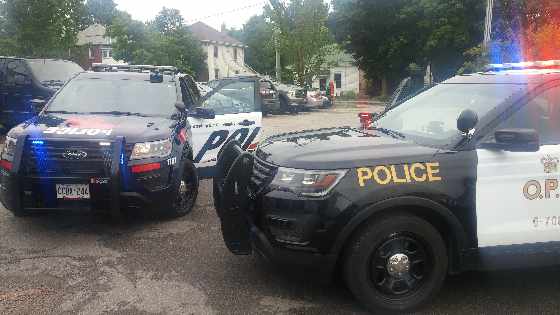 Woodstock Police shared some tips from the OPP after a SUV worth an estimated $160,000 was stolen in Caledon. To prevent keyless car thefts, they say to ensure your car keys are kept away from doors and windows and use a steering wheel lock or car alarm.
WOODSTOCK - Woodstock Police recently shared some tips from the OPP in regards to high end vehicle thefts in Central Ontario.
The tips came after an SUV worth $160,000 was stolen from a driveway in Caledon. The vehicle was locked and all the key fobs were accounted for.
The suspects in this case were able to deactivate the locks using high end technology.
Technology evolves quickly and techno-thieves are known to utilize the following to steal keyless cars:
- Signal relaying - fobs emit a short-range "friendly" radio signal that carries only a few feet. Relay thieves use wireless transmitters held up to the front door or window of a house (or the handbag/pocket of a car owner), to capture the signal from a fob and relay it to a target vehicle;
- Signal jamming - a device used to jam the signal that locks the car. The gadget might be in the pocket of a thief in a parking lot or near a driveway being targeted. When owners press the lock button on their key fob, the command is prevented from reaching their vehicle and it remains unlocked;
- Key programming - computer hackers have developed devices that plug into the port, boot up a vehicle's software and then program a blank key fob. In keyless cars this can be used to start the engine as well as unlock the doors.
To prevent keyless car theft:
- Make sure your car keys are kept away from doors and windows;
- Use signal blocking pouch - they can block your car key fob from transmitting its code to the vehicle;
- Turn off keyless fob wireless signal at night - refer to your car manual for instructions;
- Use a steering wheel lock or car alarm - this could significantly delay or discourage the thief;
- Consider an audible car alarm - which works by using sensors placed in different points of your vehicle;
- Fit a car tracker - unusual activity is monitored and a car can be followed through GPS if stolen; and
- Always lock your car, never leave it running and unattended, and remove all valuables from plain view.