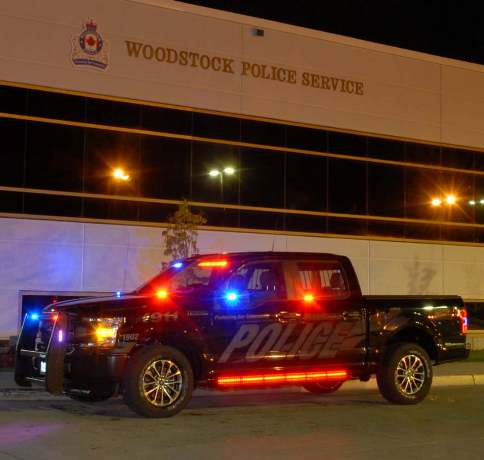 Briefs include a Break and Enter at Foodland where a man hid in the store after hours, plus a regular traffic stop lead to a woman being arrested on charges of possession for the purpose of trafficking.
WOODSTOCK - Woodstock Police charged a 39 year old male with Break and Enter after the suspect was caught hiding inside the Foodland Store after hours.

The incident happened on Saturday around 7:20 p.m., police say a male entered the Foodland on Dundas St., then hid out in an electrical room at the back of the store. The suspect made no attempt to leave the store once staff closed up for the night.

A few hours later around 10:30 p.m., police received an alarm, they searched the business, and found the suspect hiding in the ceiling.
-----
Police are investigating after stolen vehicle was reported on Sunday.
The vehicle was taken from a Peers Place residence in Woodstock. The vehicle is a 2013 grey Ford F150 short cab pickup truck in good condition with a matching topper. It was parked on the street in front of a residence.
-----
A regular traffic stop early Sunday led to the arrest of a 46 year old woman after police found cocaine in the vehicle.
46 year old Jennifer Coomber of Woodstock has been charged with Possession of a Schedule 1 Substance for the Purpose of Trafficking and Possession of Property obtained by Crime under $5,000.00.
----
Police are investigating a string of incidents of damage to a vehicle on Ontario St.
So far, the investigation has revealed that sometime overnight on March 28th, a tire was slashed on a white 2011 Dodge Grand Caravan. Officers have investigated similar incidents involving the same vehicle back in December of 2019.
----
Woodstock Police are looking into damage to a vehicle that was parked in the parking garage of on Chieftain St.
Police say sometime on March 30th, the window was smashed on a brown 2013 Hyundai Tucson. The incident caused $500.00 in damage.
----
Another investigation into the damage of a 2005 Land Rover, which was parked in front of an Oxford St. residence.
Police believe it happened over night on April 01, they say there was also damage to the front drivers side window and the hood.