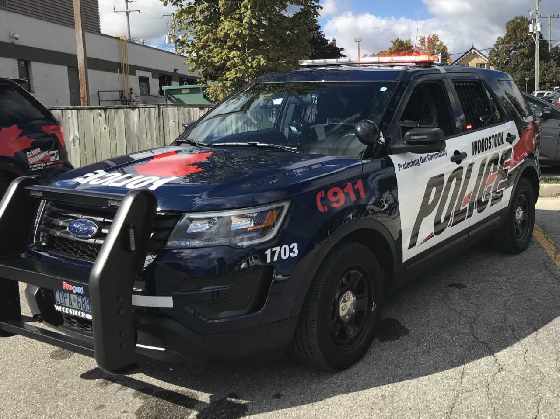 There were several thefts and break-ins over the weekend in Woodstock, including a pair of glasses that were stolen from an unlocked car in the area of Pavey Street and a mountain bike that was stolen from a home on Mohawk Street.
WOODSTOCK – Police responded to several calls for thefts and break and enters over the weekend.
Police say a pair of glasses were stolen from a car that was unlocked on Saturday around 1:00 am. It occurred in the area of Pavey Street.
---
The passenger side window of a vehicle was smashed sometime between 3:00 am and 11:00 am on Sunday on Dundas Street. Police say the original packaging box was stolen, which had a set of Apple Airpods and a charging cord inside.
---
A grey and blue Boundary Trail Hyper mountain bike, which was unlocked, was stolen from a home on Mohawk Street at approximately 10:50 am on Sunday.
---
Police responded to an incident after a bike was stolen from an open garage at a home on Winston Place on Sunday. The bike was stolen sometime between 8:30 pm on Sunday and 5:00 am the following day, according to police.
---
A skateboard was stolen in the area of Dundas Street and Graham Street. The theft happened yesterday at 10:00 am and the skateboard has the word BAM on the top, and it has pink, silver and black logos on the bottom.

---
Police say unknown suspects broke into the washroom and concession area at Cowan Park Fields sometime between 10:00 pm on Sunday and 8:00 am yesterday. There was property damage as a result and a phone was stolen.
Woodstock Police are asking that if anyone has any information or video surveillance relating to any of these investigations to please contact the Woodstock Police Service or Oxford Crime Stoppers.