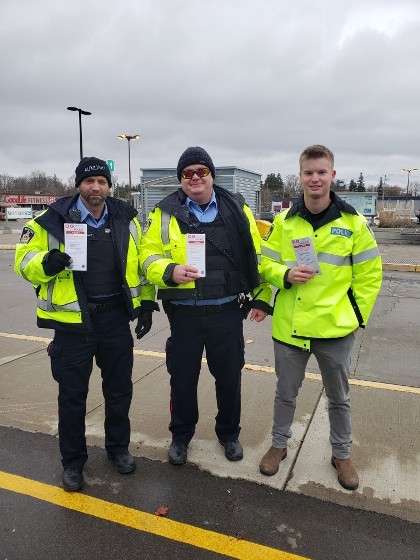 Auxiliary officers checked 130 vehicles today and found 18 with valuables in view, 7 unlocked and 2 vehicles with the windows partially drawn.
WOODSTOCK - Woodstock Police kicked off their annual Lock It or Lose It Campaign today.
The Community Service and Auxiliary units will be out and about in the community during the holiday season. They will be checking vehicles to see if they are locked and that valuables are not left in plain sight. If your car is locked and following these protocols you will receive a positive ticket.
While out today, members inspected approximately 130 vehicles and found the following 18 vehicles with valuables in plain view, 7 unlocked vehicles and 2 vehicles with the windows partially down.
Tips for keeping vehicles and property safe:
- Lock your vehicle's doors
- Do not leave keys in the ignition or plain view
- Do not keep valuables in your vehicles
- If valuables are left in your car ensure they are not in plain view
- Keep windows all the way up