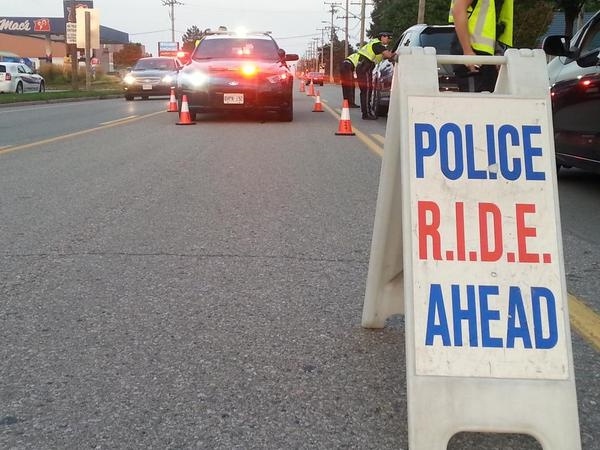 Woodstock Police will be starting their fall RIDE programs as part of Crime Prevention Week in the Friendly City.
WOODSTOCK - Woodstock Police Service are recognizing Crime Prevention Week with a series of tips.
Chief Daryl Longworth says that when police work with our communities to stop crime in it's tracks, we all win.
"We are proud that Ontario communities are among the safest in the world. But community safety and well-being takes hard work and collaboration. That's why our service is proud to partner with government, community leaders, young people, and businesses to prevent crime throughout our community."
Woodstock Police will be working with government, community groups and social service providers to promote crime prevention. They will also be starting a series of Fall RIDE programs this week to help combat impaired driving.
Crime Prevention Tips:
- Lock it or lose it! Make sure your vehicle is locked, windows are closed and valuables are not stored in the vehicle. These make for easy targets, especially as holiday shopping season approaches.
- Do not leave your keys in the ignition of an unattended car to warm up in the morning. Frequency of driveway vehicle thefts increase during the cold months.
- Invest in security cameras for your home or business. Video footage is an asset to police investigations and help with identifying criminals and crime patterns.
- Be intentional about where you walk or park your vehicle. Ensure the area is populated and well lit.
- Do not answer calls from unknown phone numbers and do not open emails from unknown senders. Phone and email scams continue to evolve and become more abrasive and manipulative. Do not provide any personal information to prevent identity theft and money scams.
- Prevent porch pirates from taking holiday gifts you have ordered online off your doorstep by utilizing tracking services to ensure you can be home when the item is delivered or have your packages delivered to work or another secure location.