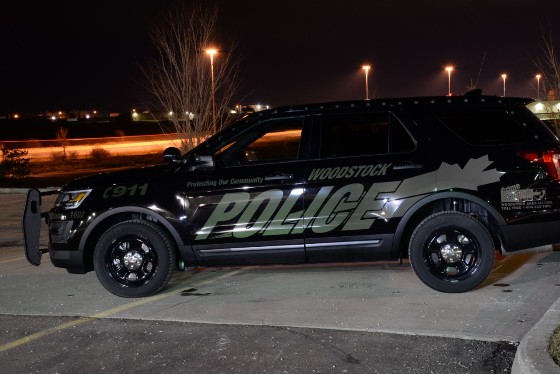 The Automated License Plate Reader will help Woodstock Police officers spot expired license plate validation stickers, suspended drivers and stolen vehicles.
WOODSTOCK - The Woodstock Police Service has purchased new technology in hopes of catching more drivers breaking the rules.
The Automated License Plate Reader uses three cameras to scan to six plates per second.
It checks for hits including stolen vehicle reports, suspended drivers, expired validation stickers or even improperly attached plates. The technology can also check for vehicles associated with Amber Alerts.
Chief Bill Renton says this tool will help the Woodstock Police officers patrolling our streets.
"The nice thing about it, police can be conducting regular patrol duties while the system is running in the background. The system will advise the officer of a 'hit' even if the vehicle wasn't the focus of the officer's attention at the time."
The ALPR is only installed onto one marked Woodstock Police vehicle at this time. Officers are currently being trained to work with this new technology, so it can be out on patrol 24/7.