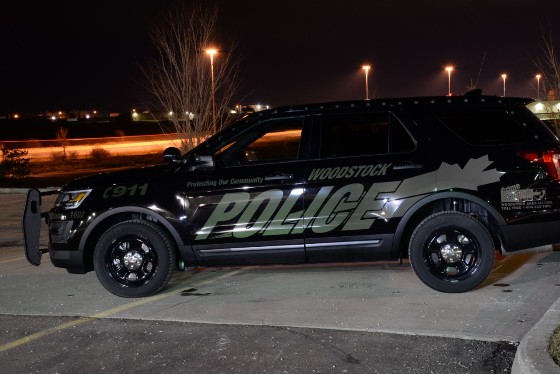 Woodstock police say a motorcycle driver crossed into live lanes of traffic and drove on the sidewalk to avoid police on Monday night. Officers were able to track him down on foot later in the evening.
WOODSTOCK - Woodstock Police eventually tracked down their man after trying to pull over a motorcycle driver on Monday night.
Officers turned on their lights after noticing the bike in the area of Henry Street and Cedar Street without a licence plate. The motorcycle operator immediately fled, crossing into live lanes of traffic and onto a sidewalk.
About 45 minutes later police found the suspect walking through the parking lot of a business on Bruin Blvd. After a quick chase on foot, police arrested the 30 year old man from Woodstock and charged him with Flight from a Peace Officer.