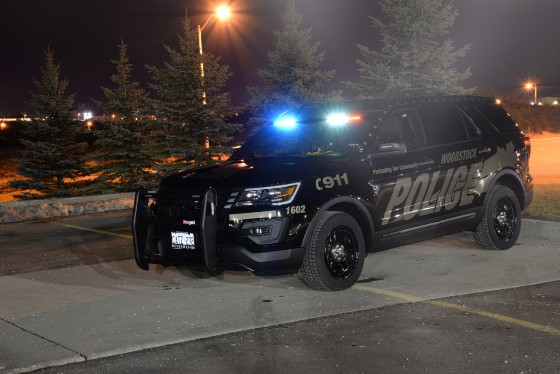 Woodstock Police joined forces with officers from London to arrest three men on Tuesday night, in relation to crimes in the Friendly City over the past couple of months.
WOODSTOCK/LONDON - Three men were arrested in London on weapons related charges on Tuesday night.
Woodstock Police joined officers from London Police Service at a home on Avondale Road Tuesday evening. The Woodstock Criminal Investigations Unit and the Drug and Intelligence Unit were actively investigating incidents that occurred
in the City of Woodstock.
The investigation led them to the home in London. Two men were arrested in regards to crimes that occurred in the City of Woodstock over the past couple of months. Another man in the home was also arrested.
Police are not releasing much information at this time. Inspector Marci Shelton of the Woodstock Police Service explains why they went to London for this investigation.
"Investigations sometimes lead us into different jurisdictions and we appreciate the service that the London Police Service was able to provide to us."
Woodstock Police Service conducted a search of the residence following the arrest of the two males. The investigation is still ongoing.
The Woodstock Police Service will not provide any further comments at this time. When further information is available we will provide in a further release.