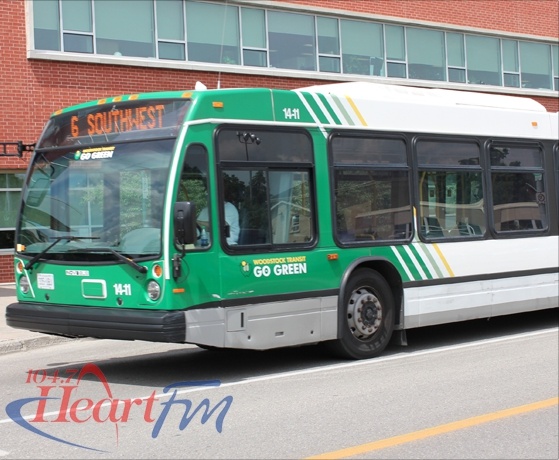 Woodstock Transit is going to add more buses next week during peak hours as they anticipate more people heading back to work.
WOODSTOCK - Woodstock Transit will be adding more buses next week during peak hours.
Starting on Tuesday, May 19th, Woodstock Transit will add three buses from 6:00 a.m - 9:00 a.m as well as adding three additional buses from 3:00pm to 6:00pm.
Woodstock Transit Supervisor Jeffrey Springstead says they want to be ready as more people head back to work.
"The decision was made after the Provincial Government announced the easing of restrictions to some retail outlets. In anticipation of an increase in ridership, transit service will resort back to half hour service during peak hours."
All routes during other time periods including Saturdays will remain on hourly service until further notice.
Woodstock Transit changed to an hourly service schedule on April 8th, due to safety concerns created by the COVID-19 pandemic.
Please continue to monitor www.cityofwoodstock.ca\covid-19 for any additional information and or updates.